When you think about installing an irrigation system, a lot of dirt, pipe, sprinkler heads, and hassle probably come to mind.

But some of the steps that ensure things go smoothly don't come on a truck or even lurk in your yard.

Success starts when your irrigation company answers the phone. Or should we say IF they answer the phone.

How to install an irrigation system?

Sure, let's walk through the steps. But they're not all messy.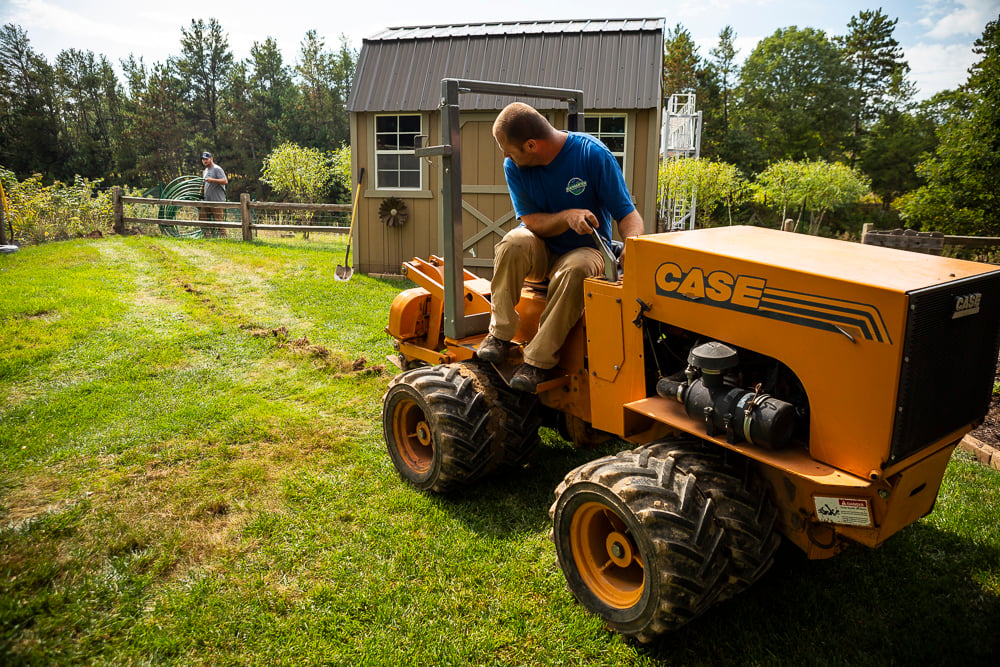 1. Real Pros Answer the Phone
It all starts here. Reliable irrigation pros won't leave you hanging at this crucial first step to lawn sprinkler installation.

Call us and talk to an actual person, no automated messages, and have your questions answered.
2. Schedule an In-Person Meeting
Dependable irrigation pros want to meet with you in person, walk your yard together, and hear about your irrigation needs and expectations.

How can they offer an accurate lawn sprinkler installation bid without seeing your property and hearing your needs?

We even remind you of the appointment.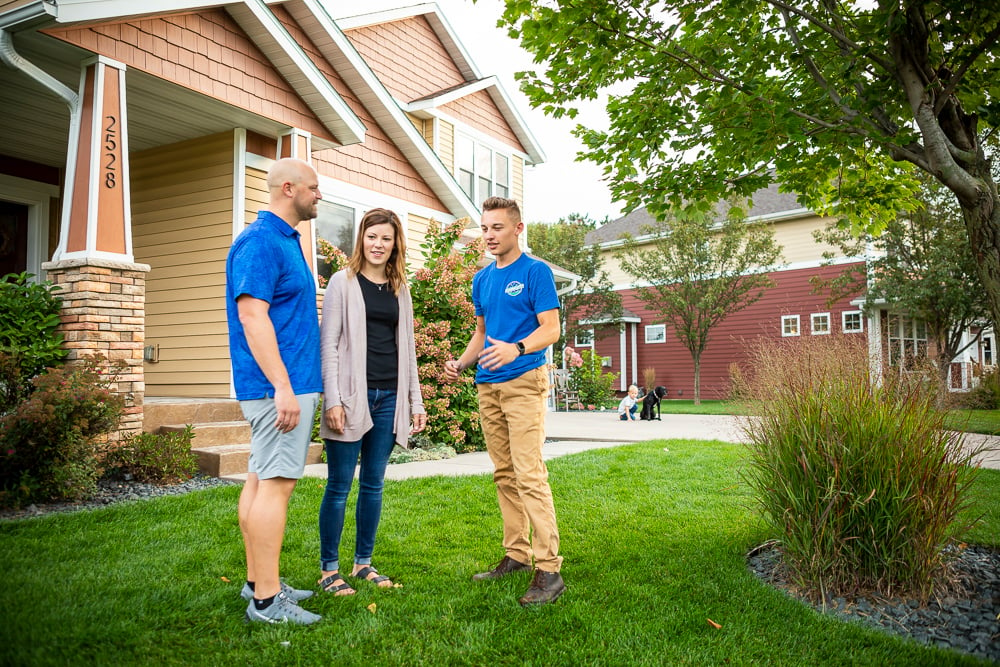 3. Offer a Proposal Within 2 Business Days
A good irrigation pro won't keep you waiting. You want to get the ball rolling, right?

Get your proposal, sign the agreement, make your payment, get the water spraying.
4. Take Care of Everything
The best lawn sprinkler installation pros take it from here, so you can relax.

We schedule the plumbing, call the dig hotline, mark all utility lines, work with your landscaper if needed.

Sit back and enjoy as our team takes care of the hassle and mess.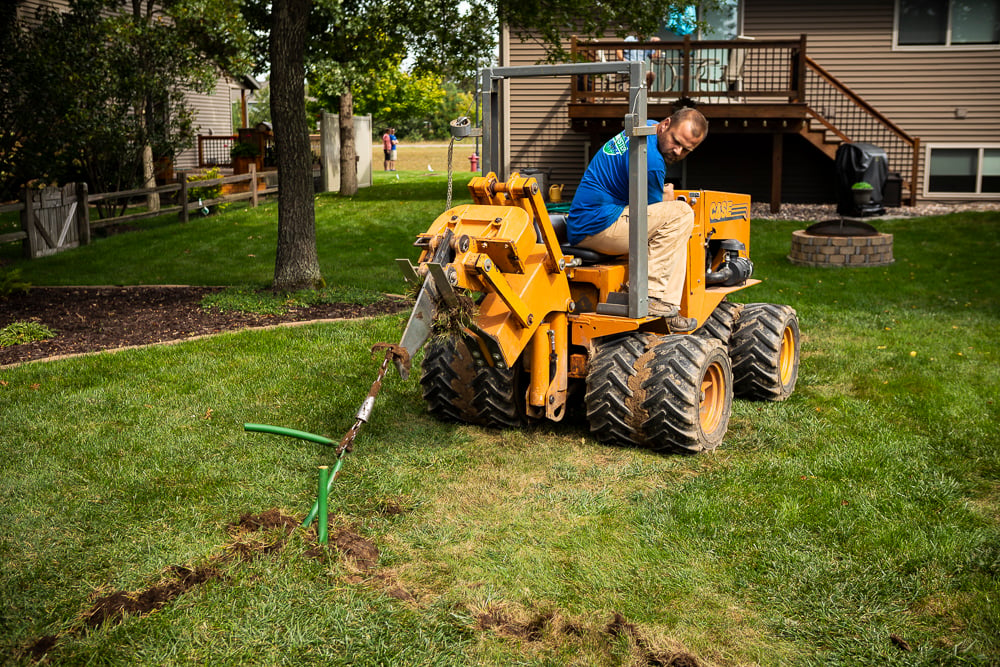 5. Lay Out an Efficient Lawn Sprinkler Installation Design
Make sure the company you choose includes expert design in your installation cost. This is really important. But not every irrigation company offers it.

You have to install a sprinkler system right the first time. If it's wrong, it's really expensive to fix. Sometimes it even means starting over.

Be careful of irrigation companies that skimp on the number of irrigation heads or the number of zones to reduce the amount of materials and labor, so they can offer a lower price.

Shoddy design can mean you waste hundreds to thousands of gallons of water each year. It's not great for your lawn's health, either.

At RainMaster, our team includes trained and certified irrigation designers to ensure all clients are conserving as much water as possible, maximum coverage, saving money, and so much more.
6. Expert Lawn Sprinkler Installation
Reputable irrigation contractors use a technique to "pull" pipe under the ground, not messy trenching, to install your sprinkler system.

We cut a slit in your lawn and a machine drags the pipe through underground. No cutting invasive trenches that throw dirt everywhere.

Every sprinkler head we install is connected to flexible tubing which makes future renovations and repairs easy.

If you're doing a landscaping project, installing a new driveway or a fire pit, you might need to move a head six inches. Because it's a flexible pipe, it's easier to move.

This flexibility also helps if you happen to drive over a sprinkler head. Well, not you, of course. But somebody else might.
7. Extra Wires
Each zone of your irrigation system requires one wire.

If your irrigation system needs seven wires, we install 10.

Why? Planning for the future.

What if you decide to add a garden? Or damage a wire during a landscaping project?

Now you have to put more wires in. That's expensive, and it disturbs your landscaping.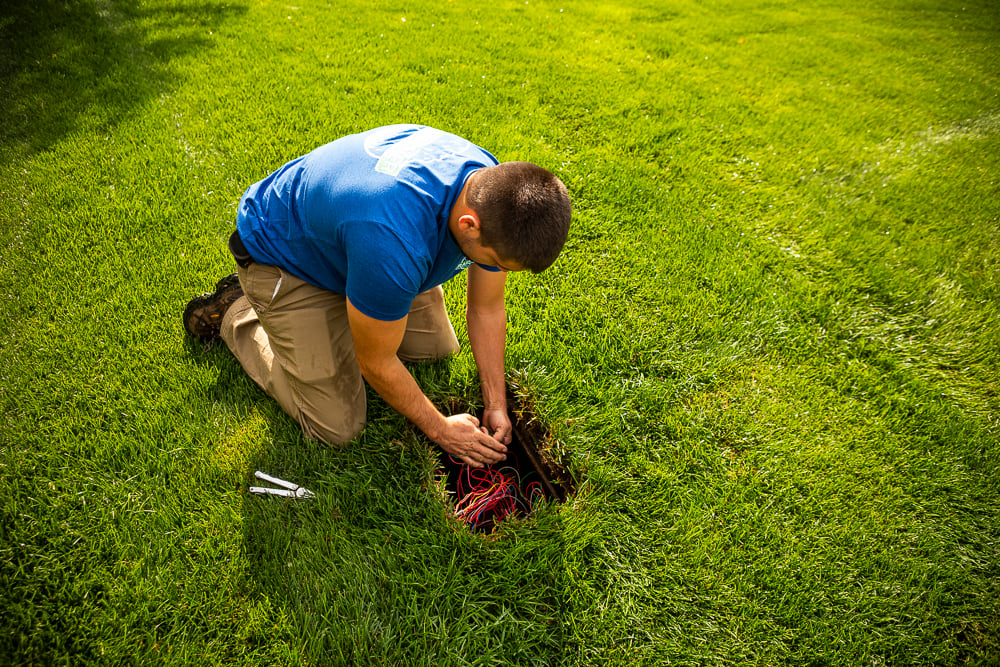 8. Oversized Controller
If you decide to add one more zone down the road, do you want to have to replace your whole controller?

Of course not.

RainMaster will install a controller capable of handling at least one extra zone.

Hire a lawn sprinkler installation pro that plans ahead for ease of maintenance, so if you need maintenance, it's a quick fix, saving us time and you money.

It might mean adding an extra part or using a part that's more modifiable.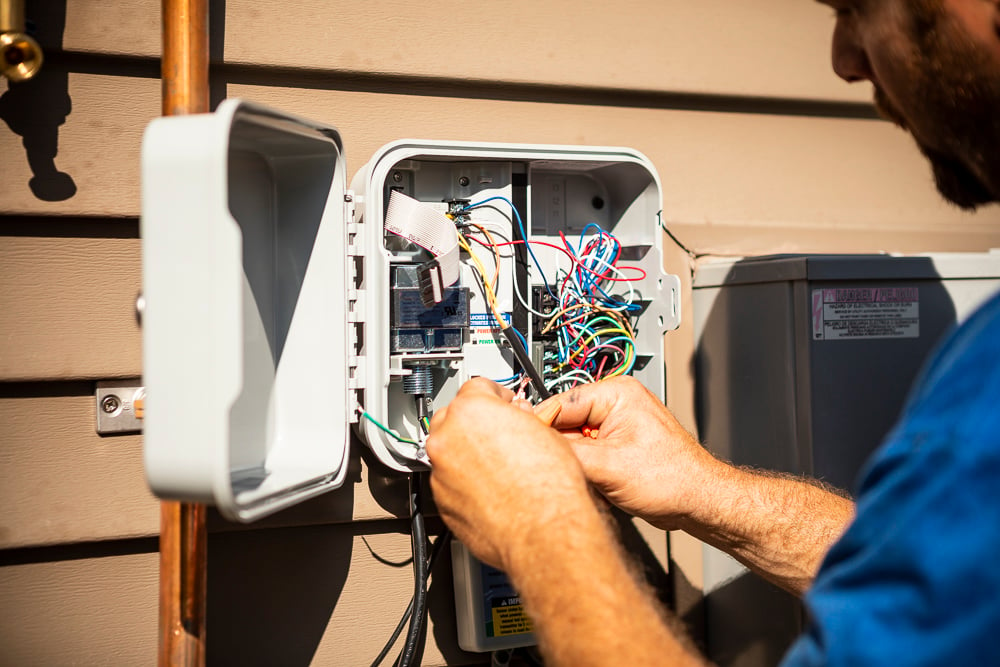 9. Courteous Clean-up
Pros clean up after they're done with lawn sprinkler installation and even reseed any areas they disturbed. Most companies don't do this — it costs extra money. Count on RainMaster to leave your yard tidy.
10. Lawn Sprinkler Installation Follow-up
When you hire RainMaster, you will receive a free inspection where our technicians will inspect for any leaks, pressure issues, proper coverage, and more. We will also provide information on our irrigation maintenance programs to ensure your system will perform better for you.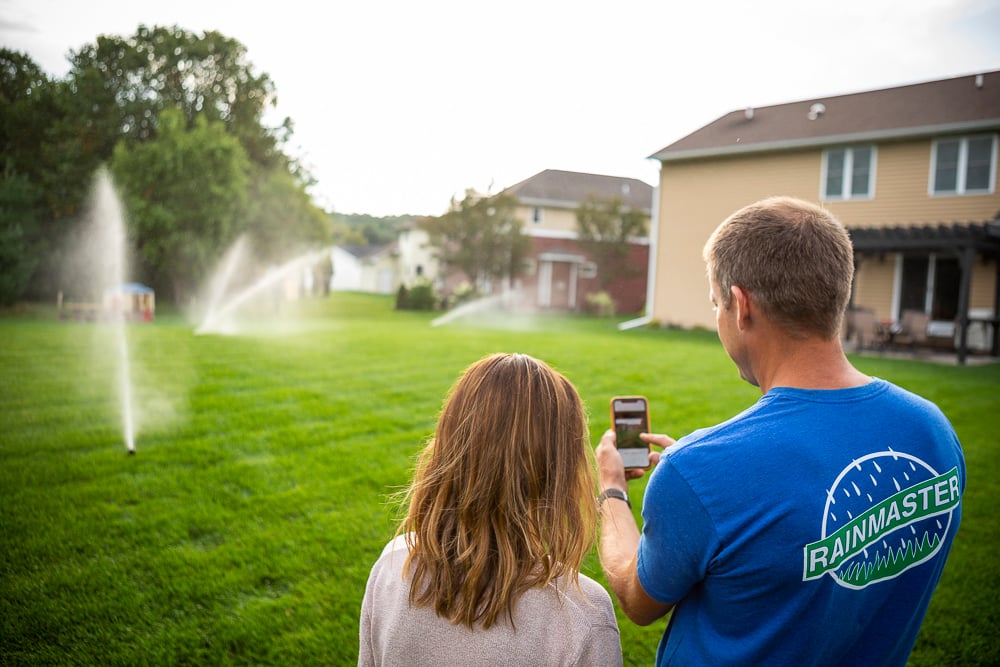 Trust Your Lawn Sprinkler Installation to RainMaster
How to install an irrigation system? Choose RainMaster, and we make it easy, from start to finish.
One less phone call, one less to-do: Don't worry about scheduling the plumbing or scheduling any routine maintenance. Our automatic scheduling takes care of that.
Simple Process: No need to coordinate the irrigation work with your landscaper, to make sure all the steps are done in the right order. Consider it done.
Reliability: No worries about whether we'll show up. You hired the right company.
When you are ready to take the next step forward, we can't wait to meet you — and help you make the best choice for your lawn.

Want to be confident about your choice for lawn sprinkler installation? Request a quote today! We'll review your options together so you can make a confident decision. Then, you can finally enjoy your lawn and stop worrying about it.