If somebody asked you to choose between finding the best irrigation company in Minneapolis or being locked in a cage with a mountain lion, you'd have to think about it, right?

Let's face it, researching service companies isn't exactly entertainment. It's kind of a pain.

For one thing, everybody will tell you they're the best, but they don't usually give you much detail to back up the claim.

Will they truly help you to properly use and conserve water?

When you need a repair, can you depend on them?

Will they communicate well?

Will they make your life easier, or just add more stress?

That's not too much to ask, is it? Absolutely not.

Need help narrowing down your choices? Take a look at our list of some of the best irrigation companies in Minneapolis.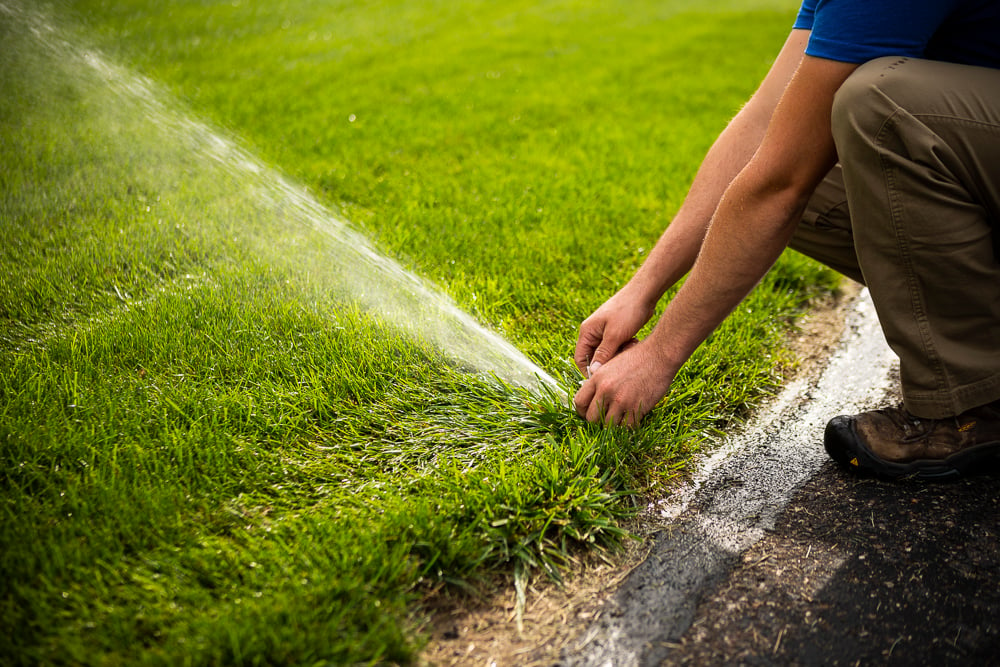 1. Conserva Irrigation of the Twin Cities
Conserva Irrigation was founded in 2010 by two guys upset by the huge amount of water wasted by a typical irrigation system. They started Conserva with a focus on environmental responsibility and water conservation.

Today, Conserva Irrigation is a fast-growing franchise, with more than 40 locations in several states.

Conserva offers irrigation design and installation, repairs, spring start up, and winterization.

They list a variety of irrigation packages on their website, from a basic package that focuses on spring start-up and fall winterization. to a more comprehensive package with monthly visits.

They offer a free 12-point irrigation inspection for new customers to determine if your irrigation system is wasting water.
2. Best Irrigation
Best Irrigation in Coon Rapids, MN is a full-service residential and commercial irrigation and sprinkler company for planning, design, service, retail parts, and installation, with more than 31 years of experience.

They offer a Do-It-Yourself department to help with repair questions, parts, and design. And they offer a retail parts department that includes commercial-grade sprinkler system pipe, sprinkler heads, lawn sprinkler valves, irrigation pumps, automatic sprinkler system controllers for installation and repair.

The company also offers outdoor holiday lights installation, rust removal, and liquid fertilizer.

Their website doesn't indicate if they offer different levels of irrigation programs, or their pricing.
3. Innovative Irrigation Specialists
Innovative Irrigation Specialists in Ham Lake, MN provides sprinkler system installation to the Minneapolis St. Paul area and surrounding suburbs.

In business since 2003, they offer irrigation design, installation, and maintenance.

Their website shows several irrigation maintenance packages available, including a gold package that includes spring start-up and fall winterization and a platinum package that adds a mid-season check-up. Prices are posted on their site.

An extended warranty program is available at an additional cost.
4. RainMaster Lawn Systems
As you compare irrigation companies in Minneapolis, we hope you also consider RainMaster.

It's our goal to become an irrigation resource you can trust to show up, deliver great results, and remove stress and worry from your life.

We started out small in 1999 and by 2004 we constructed new facilities to house our expanding team and equipment.

Maybe you're ready to install a brand-new irrigation system and kick those old rubber hoses and ancient sprinklers to the curb. We can do that for you.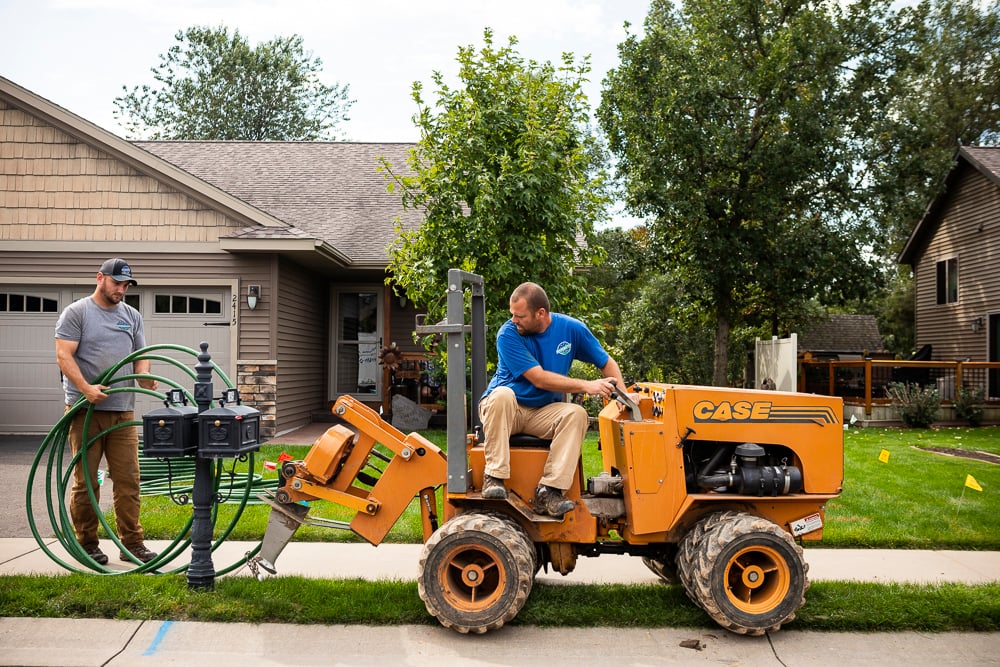 But if you already have an irrigation system and it just needs updating or repairs, you can call us for that, too — even if we didn't install it.

We also offer three levels of irrigation programs designed to keep your system working properly from spring through fall: Peak Performance, Optimum Operation, and Efficient Essentials.

You choose the level that suits your needs and let us do the rest.

Your irrigation program should be designed to match your needs. Every visit is planned to optimize the performance of your irrigation system, reduce water usage, and promote a healthier landscape.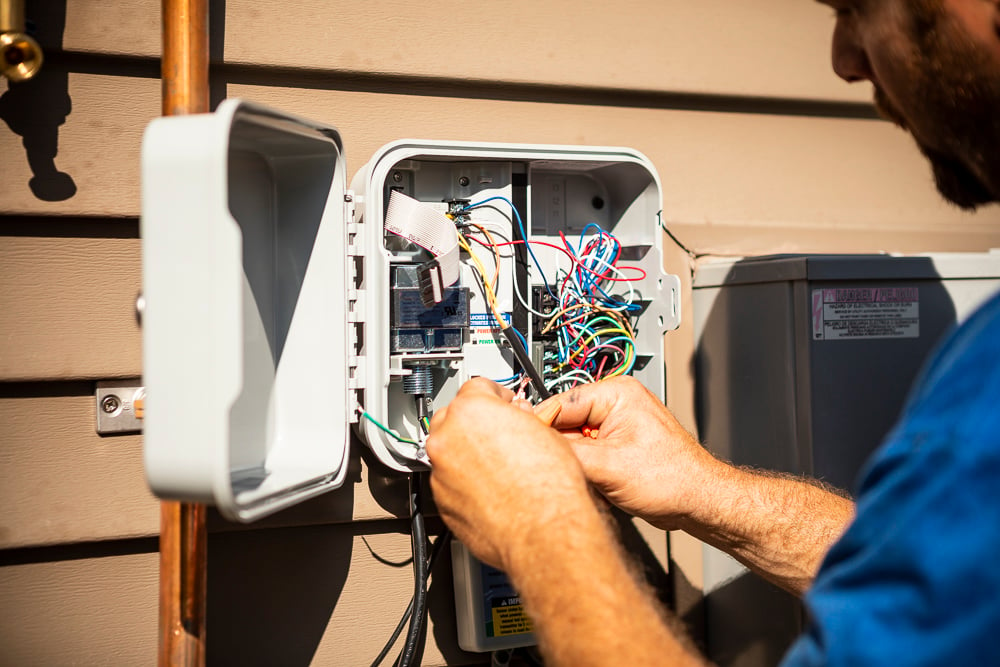 We make it easy from the very beginning. The details of each plan are listed right on our website, including an idea of pricing.

Our customer satisfaction is among the highest for irrigation companies in Minneapolis.

RainMaster's Google review summary:
Comparing Irrigation Companies in Minneapolis: Don't Skimp on Design
While most irrigation companies will install an irrigation system for you, they're not all the same.

Make sure the company you choose includes expert design in your installation cost. This is really important. But not every irrigation company offers it.

You have to install a sprinkler system right the first time. If it's wrong, it's really expensive to fix. Sometimes it even means starting over.

Be careful of irrigation companies that skimp on the number of irrigation heads or the number of zones to reduce the amount of materials and labor, so they can offer a lower price.

They might install two heads where there really should be three.

They might install four zones when five would do a better job.

That means your entire lawn might not be getting the water it needs.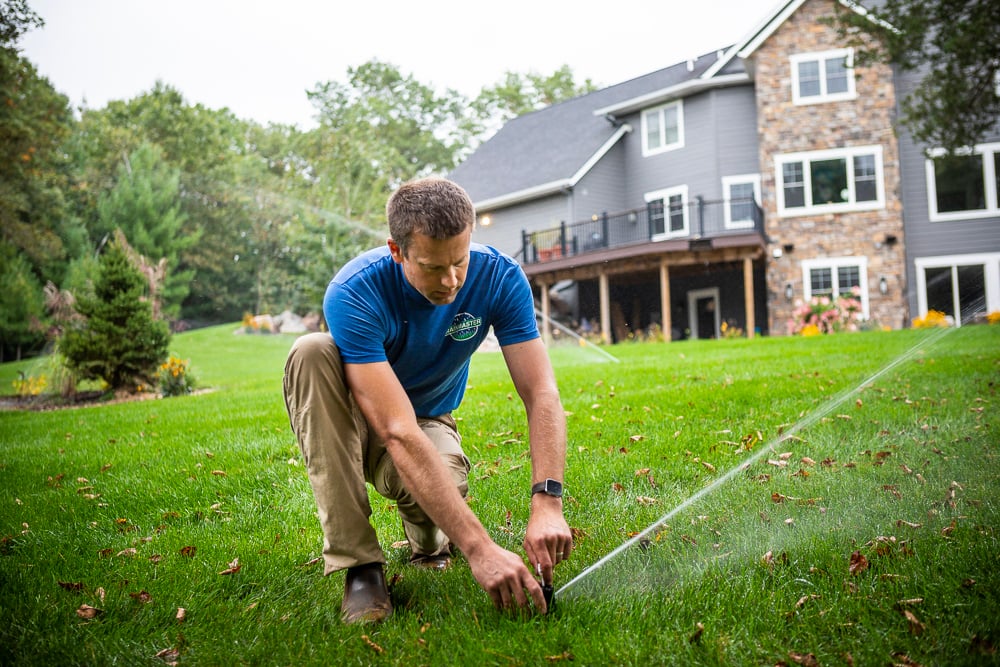 They might install bigger sprinkler heads than are needed. That means too much water will spray, overshooting your lawn and dousing the side of your house, your pavement — maybe even your open windows.

Shoddy design can mean you waste hundreds to thousands of gallons of water each year. That's a lot of water, and a lot of money, wasted. Not to mention, it's not helping the health of your lawn.

And in the fall, here in Wisconsin and Minnesota, that extra water on your driveway and sidewalk can freeze, creating a huge slip and fall liability for you.

So, don't underestimate the importance of skilled, expert design when you're comparing irrigation companies in Minneapolis.

At RainMaster, our team includes trained and certified irrigation designers who understand hydraulics and electrical systems. Advanced knowledge of these two areas really comes into play with designing and installing a great irrigation system.

You may not realize your installer doesn't really know what they're doing until it's too late — when some of your irrigation heads are barely spraying water or spraying all over the place.
Give Yourself a Break: Make Things Easy
We can't speak for the other irrigation companies in Minneapolis. But our goal is to make it easy for you.

Here's what you get when you choose us:
No extra fees.
No additional phone calls.
Expert design by certified irrigation designers.
Plumbing services included (some companies charge as much as $500 for this.)
Irrigation controller. This is the brains of your sprinkler system. We use smart controllers as standard equipment. Most companies consider that an upgrade.
Water-conserving irrigation heads and nozzles.
Three-year parts and labor warranty.
A return visit a month after installation to check your irrigation system and make any adjustments if needed.
Your first year's winterization. No need to call us. Our automatic scheduling means we'll take care of setting this up for you.
"No dry spots" guarantee. If there's a spot that isn't getting water, we'll take care of it.
Payment options. Pay with cash, check, or credit card.
A sketch of your irrigation system design so you know where everything is in your yard.
A tidy yard. Your grass will be repaired, and grass seed spread as needed after installation.
Expert ongoing service for your irrigation system. (Many companies don't service their irrigation systems, just focusing on installation. It takes additional skills to service irrigation systems.)
Top of the line products. Every manufacturer that sells irrigation system parts has more than one level of products, of varying quality. We don't give you entry-level sprinkler heads, valves, or controllers. You expect the best.
Don't worry about scheduling the plumbing or scheduling any routine maintenance. Our automatic scheduling takes care of that.
No need to coordinate the irrigation work with your landscaper, to make sure all the steps are done in the right order. Consider it done.
No worries about whether we'll show up. You hired the right company.
Trust Your Irrigation to RainMaster
As you search for the best irrigation company, we know you want to be confident about your choice.

That's what we want, too. We've listed some of the best irrigation companies in Minneapolis in hopes of helping you out a bit.

Don't settle for a company that promises a cheap price but installs a hit-or-miss system that deprives your lawn and wastes water.

Whatever irrigation company you choose, expect more than that.

When you're ready to put your trust in us, we can't wait to meet you — and help you make the best choice for your lawn.

Want to be confident about your choice for irrigation services? Request a quote today! We'll review your options together so you can make a confident decision. Then, you can finally enjoy your lawn and stop worrying about it.