Superheroes don't always wear capes, right?

Sometimes they're the ones who pay for the mosquito control cost to keep those biting, whining pests from ruining everybody's backyard fun.

As if their itchy bites aren't bad enough, mosquitoes carry West Nile Virus and other diseases.

Wouldn't it be great if your yard had a superhero-like force field that kept them away?

How much does yard mosquito treatment cost in Minneapolis?

Grab your favorite cape and let's take a look.
First, What Does Yard Mosquito Control Do?
Mosquito control services in Minneapolis spray your yard for mosquitoes to keep them from ruining your outdoor fun, targeting the dark, damp places where these pests hang out and breed.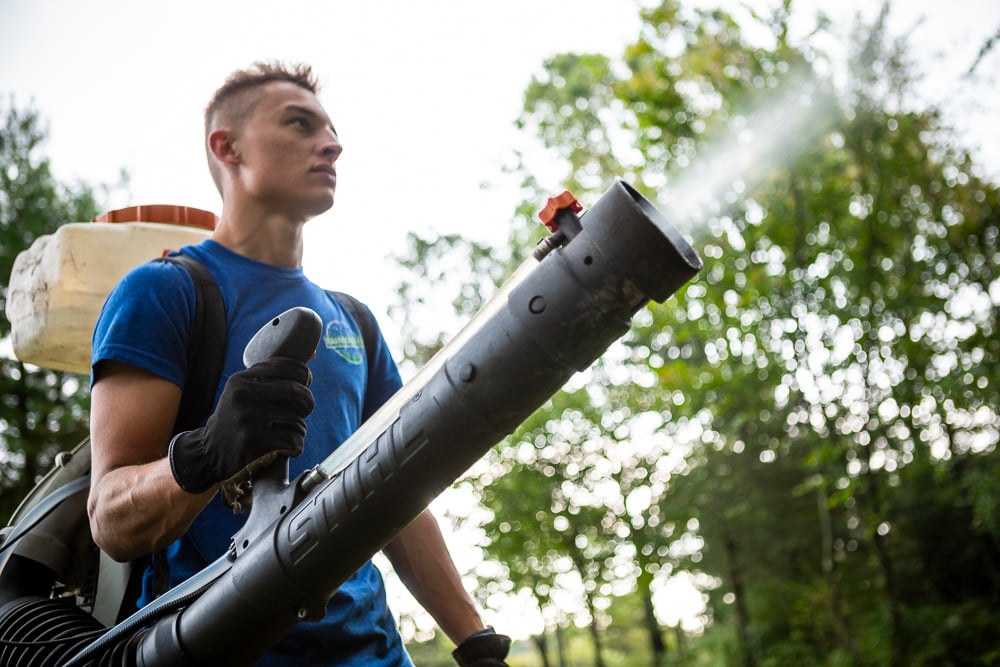 It's pretty convenient. They show up, treat all your property's nooks and crannies, then, bye mosquitoes. A treatment kills mosquitoes for about three weeks. Mosquito control cost typically includes several visits from spring through fall.

Meanwhile, you don't have to worry about battling the biting little villains, because treatment drastically reduces the number of mosquitoes in your yard. You can get back to ironing your cape.
How Much Does Yard Mosquito Treatment Cost?
In general, mosquito spraying cost ranges from about $450 to $600 per season.

It can be tough to nail down an exact mosquito control cost, because most mosquito control services in Minneapolis don't advertise their prices on their websites. You have to call to find out. And it's kind of tricky trying to balance your phone while you're scratching mosquito bites.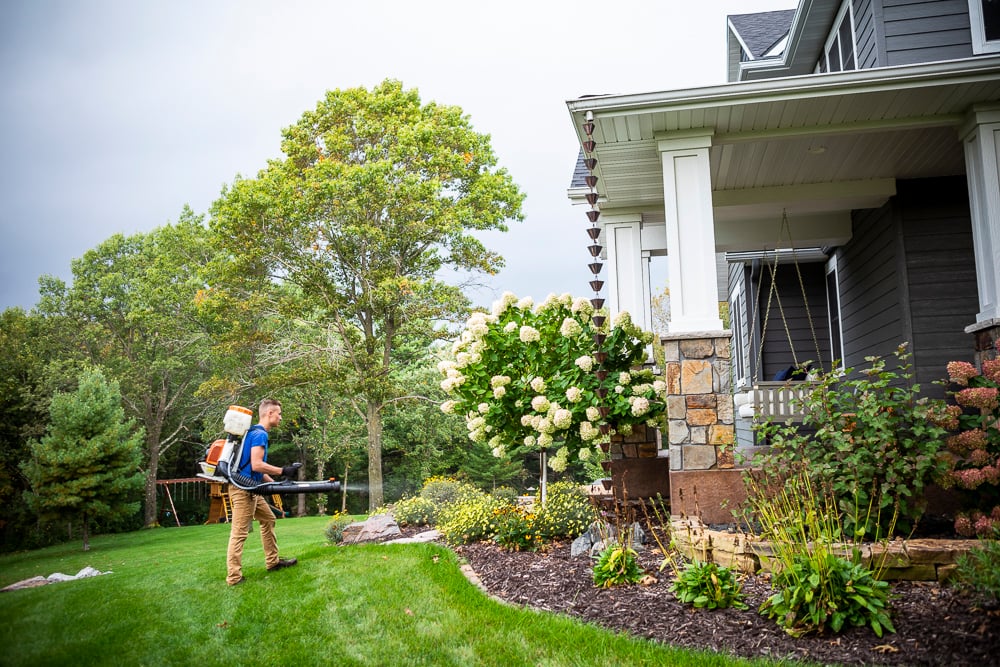 You'll find RainMaster prices right on our website. No hassle needed.

RainMaster mosquito control service starts at $539 for a season, based on the size of your yard, with six treatments each year, spaced approximately every three weeks from spring to fall.
Double Duty: Mosquitoes and Ticks
RainMaster mosquito treatments help with ticks, too.

Ticks and mosquitoes like the same type of habitat — vegetative areas that are damp, shady areas with access to moisture.
So, our mosquito control services target them both, reducing mosquitoes and ticks on your property all season long, with regular visits every three weeks.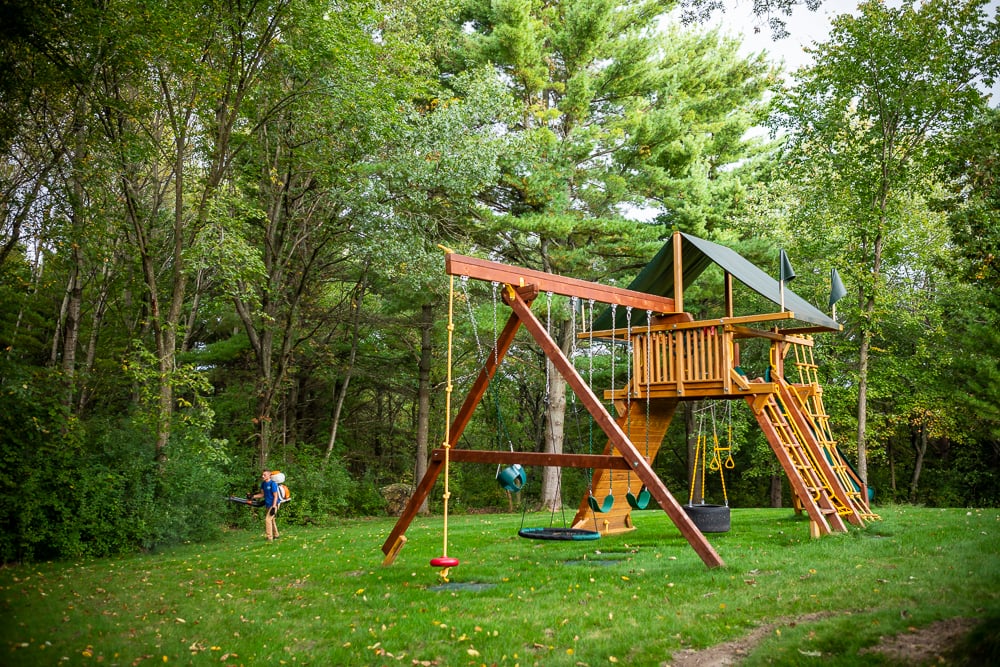 A lot of pest control companies charge separate fees for killing mosquitoes and ticks, even though they're using the same product in the same areas to kill both.

At RainMaster, pay for mosquito spraying and you get relief from both annoying pests for one price.
Mosquito Control Services with — Bam! — Immediate Results
When you're killing mosquitoes, it's all about location. And thinking like a mosquito.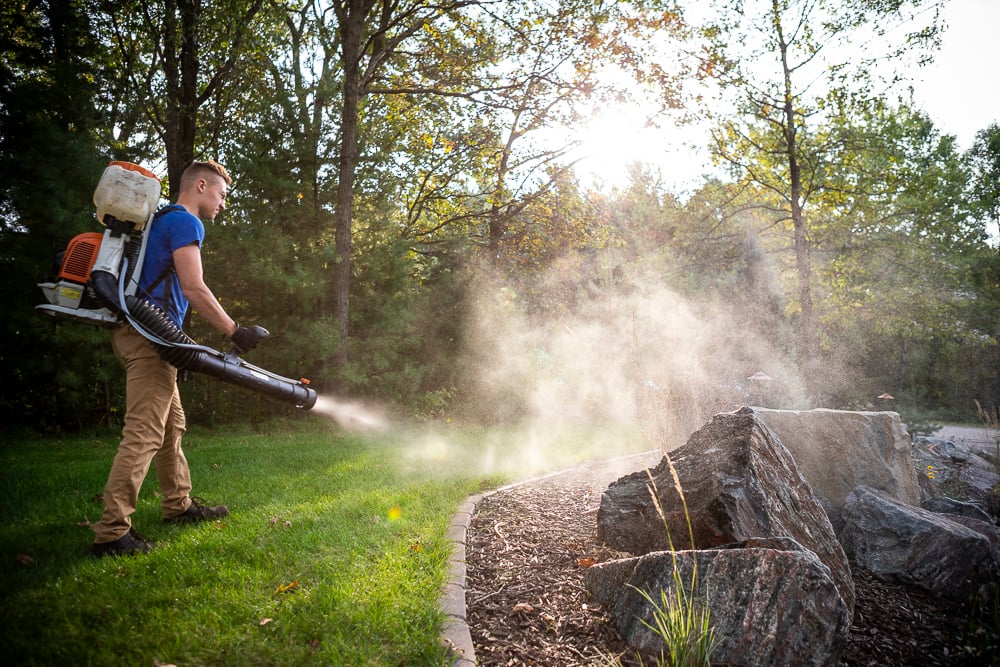 RainMaster specialists spray the perimeter of your yard, hitting the spots where ticks and mosquitoes lurk and breed:
Underneath plant leaves
Shady areas
Wet areas
Under decks
Under tree canopies
Wood piles
Then, bam, immediate results. Head outside and enjoy your evening. Linger as late as you like. No swatting required.
You Appreciate Nice, Right?
Life is pretty hectic, even without all the mosquito swatting. So you'll get a heads-up from us when we're coming over to spray. You'll hear from us the day before.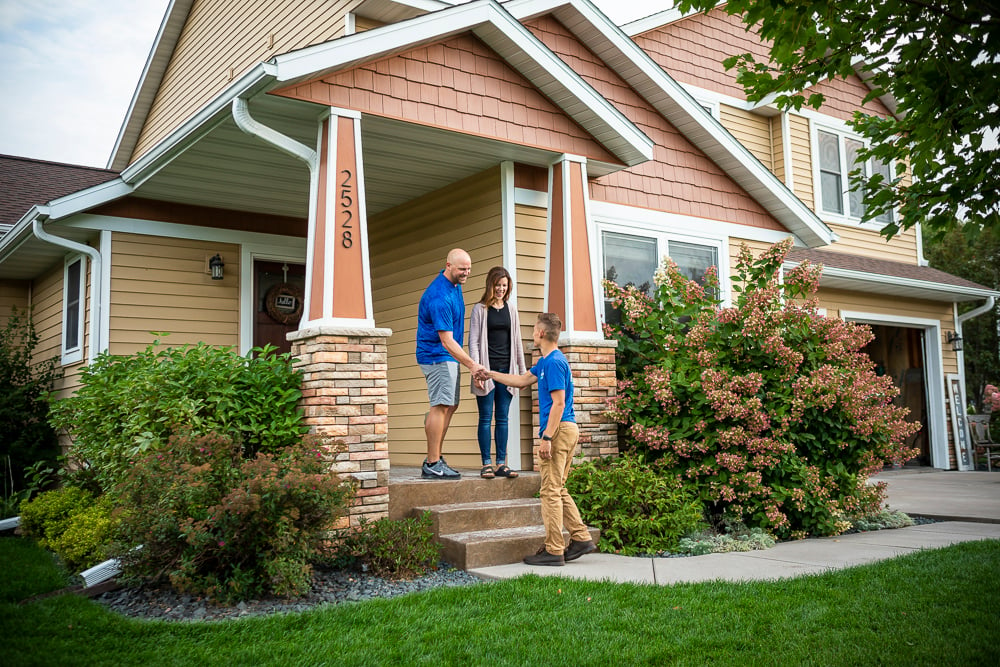 You don't have to worry about coming home to find a sign in the yard that your mosquito control service was there — and realize your dogs were out running around.

Plus our technicians love leaving recommendations for other little things you can do to reduce pests. You'll get those after we perform a treatment.
Special Event? Invite Us First
Outdoor wedding? Graduation bash? Baby's first birthday party? You don't want mosquitoes ruining the fun.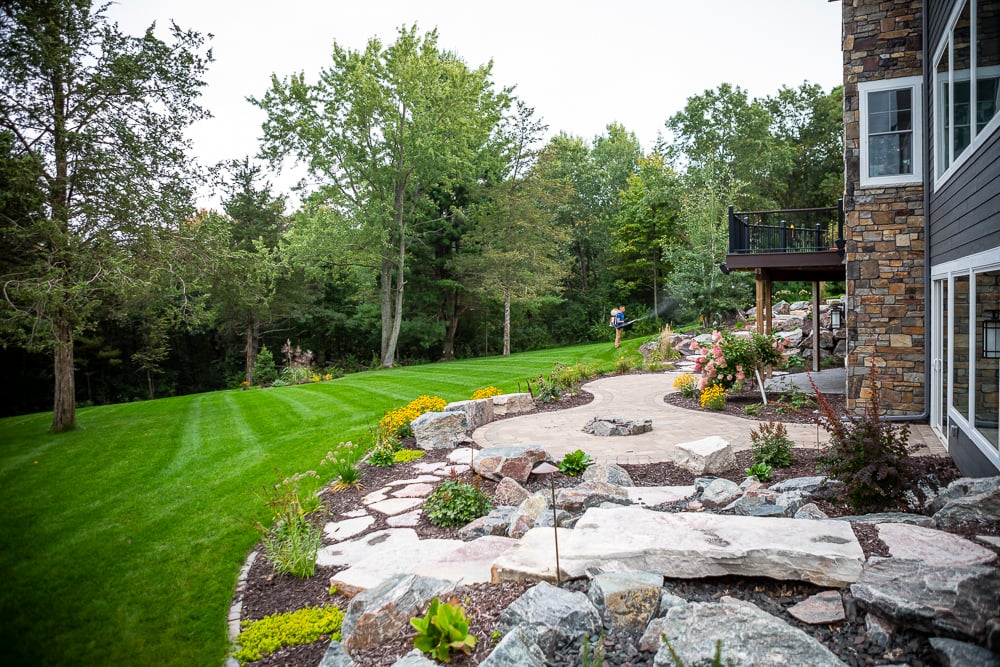 You handle the balloons, banners and burgers. We'll banish the bugs.

Then savor your no-swat celebration.
Need Mosquito Control Services in Minneapolis? Trust RainMaster
You could wrap yourself up in that superhero cape to try to keep the mosquitoes from biting. But that doesn't seem practical.

Or keep your whole family safe with targeted mosquito control designed to work all season long.

No more retreating inside. It's your yard. Get back in the garden, out to the grill, and on the swing set again.

Backyard life, worry free.

Are you ready to stop stressing about mosquitoes and ticks? Get a free quote for mosquito control in Minneapolis or Eau Claire. Then, you can get back to enjoying your yard, without all the swatting and scratching.