When you have a hoard of manic mosquitoes swarming your yard, biting your ankles, buzzing your ears, and driving you away from your backyard fun, do you want them gone:
A. No hurry — they're kind of cute.
B. A week or two is fine.
C. Now, before I lose what's left of my mind.

Everybody picked C, right?

How fast does yard mosquito control work?

You'll like the answer.
Does Yard Mosquito Control Work Immediately?
You bet. You get instant results. The whiny biters won't even know what hit 'em.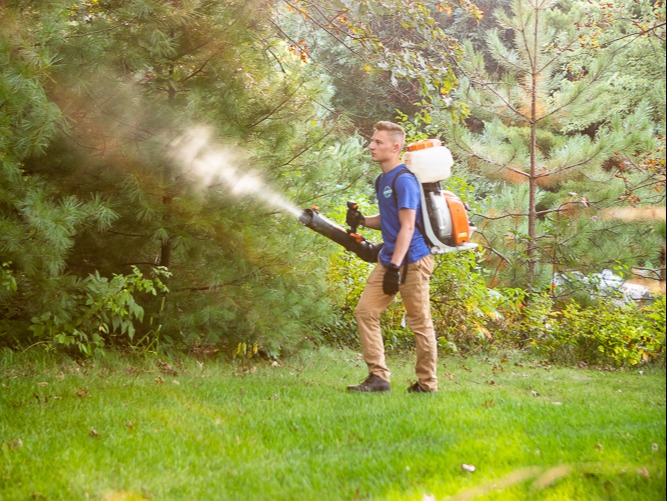 Then you can go back out and enjoy your yard. Relax with a good book. Do some gardening. Have a celebratory cookout complete with a cake that says, "So long, suckers!" No swatting needed.
How Often Do I Need Yard Mosquito Control?
One visit controls mosquitoes — and ticks, too — for three weeks. So you'll need six visits total throughout the season, one every three weeks for your Eau Claire Wi or Minneapolis yard.

Just like the insect repellent you spray on yourself only lasts so long, it's the same with the mosquito killing mist. You need a few visits for continued protection.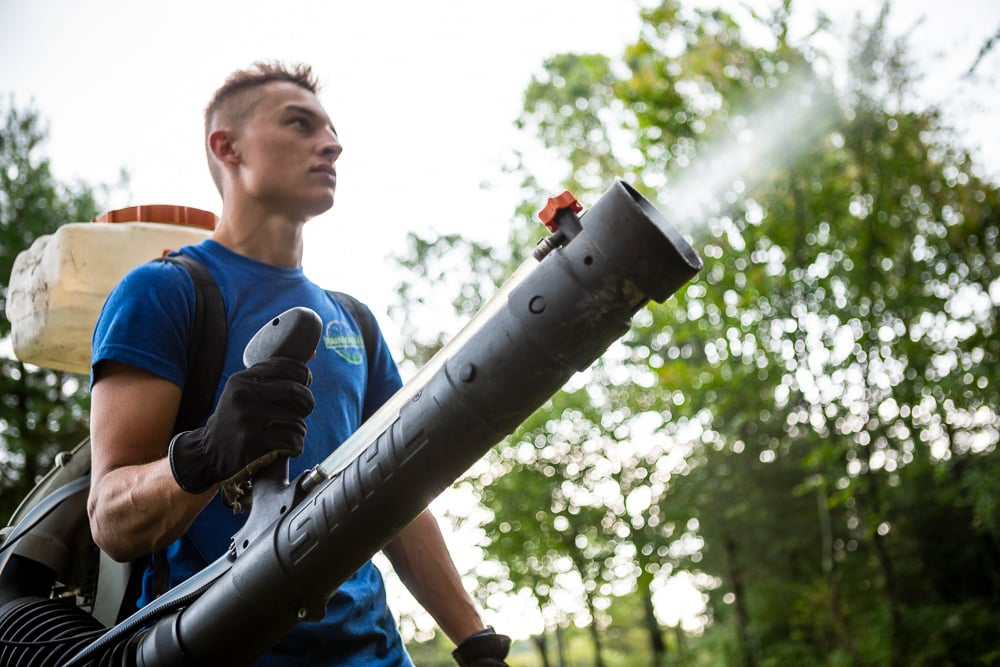 Also, mosquitoes are continually reproducing, so there's always a fresh annoying batch to send packing.

Your six visits from spring through fall will reduce mosquitoes throughout the outdoor seasons. That's a whole summer cooking out in your backyard, picking tomatoes, enjoying your lakeside cabin, right through raking those leaves and munching caramel apples, with drastically fewer mosquitoes to ruin your fun.
Killing Mosquitoes: How Does it Work?
We can't speak for all the mosquito spraying companies in Minneapolis and Eau Claire, but at RainMaster we spray the perimeter of your yard, hitting the spots where mosquitoes lurk and breed:
Underneath plant leaves
Shady areas
Wet areas
Under decks
Under tree canopies
Wood piles
How fast does yard mosquito control work? Right away. Faster than you can grab that pint of mint chocolate chip ice cream and your sunglasses (where did you leave those sunglasses?) and head out to the deck.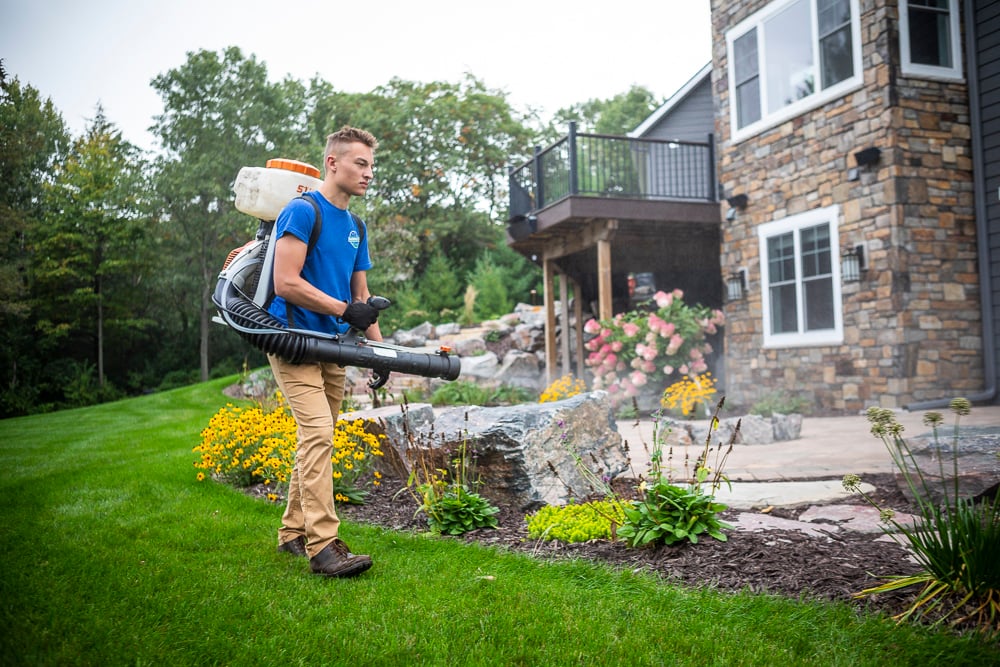 RainMaster's barrier spray reduces mosquitoes on your property all season long, with regular visits every three weeks.

Bonus: the barrier spray kills ticks, too. Kill two annoying pests for one price.

Beware of any mosquito spraying company in Eau Claire or Minneapolis that promises to completely rid your yard of mosquitoes.

We call our mosquito spray service "mosquito reduction." You absolutely will see a big reduction in mosquitoes and ticks.
Ready to Start Killing Mosquitoes? Trust RainMaster
How fast does yard mosquito control work? How fast can you call RainMaster?

Isn't it time to take your yard back?

Get back in the garden, out to the grill, and on the swing set again.

Are you ready to stop stressing about mosquitoes? Request a quote today! Then, you can get back to enjoying your yard, without all the swatting and scratching.