It used to be when you wanted to find the best lawn care service in town, you called over the back fence to your neighbor.

George's lawn looks good. Hey, George — who does your lawn?

George told you. You called the place. Your lawn looked good too.

Boom. Done.

These days, you'd think the internet would make this task easier. But it's actually more complicated.
Do a search on "lawn care service in Eau Claire WI" or "lawn care service in Minneapolis" and all sorts of places pop up, from national chains to locally owned companies, to websites like Angie's List, Lawn Love, LawnStarter, Thumbtack, and HomeAdvisor.

Should you trust Angie more than George?

Here's a look.
Sorting Through the Lawn Care Websites
When you sit down and start clicking on your quest to find the right lawn care service, you'll come across companies like RainMaster, locally owned and operated.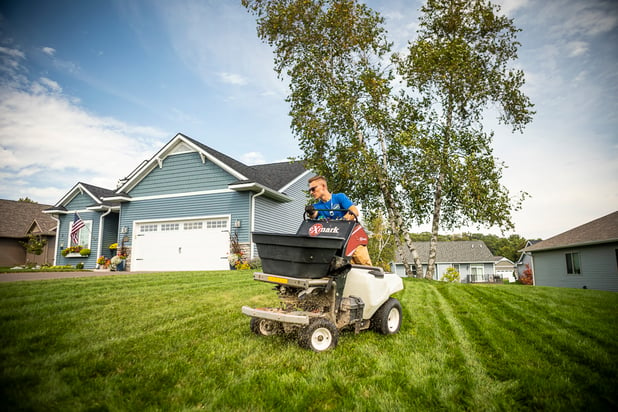 You'll also see some intriguing headlines like "Top 9 best lawn care services in Eau Claire."

These headlines are posted by places like Angie's List, Thumbtack, and HomeAdvisor.

What's their deal?

Angie's List, Thumbtack, and HomeAdvisor are third-party lead generation platforms.

What does that mean?

They're designed to direct people to professional services in their area, from lawn care to accountants to dog trainers.

Pretty helpful, right?

But it's important to know their strategy here. It's about marketing.

You can look at customer reviews on some of these sites, but the businesses are typically listed there because they paid a fee.
Look Beyond the Lists
These lead-generating sites will offer you lists of what they say are "the best lawn care services" in Eau Claire or Minneapolis.

That sounds pretty authoritative, right? Like they did some research to help you narrow down the top choices.

Sure, these lists can be a starting point for you. But let's be clear — they didn't do any research.

The companies that pop up on these lists paid to be there in some form, either paying to be listed, paying to appear higher up in the search results, or paying for each customer lead they receive through the site.

The higher they are on the list, the more impressed you might be. But it often just means they paid more to place higher.
And It Gets Trickier...
You'll also come across another cast of characters as you search for a good lawn care service — companies that look like lawn care services, but they really aren't. (Like you have time for this, right?)

These sites are also lead-generating platforms, but it's trickier, at first, to tell.

They look like they're actual lawn care companies. They have names like Lawn Love and LawnStarter.

But they're essentially marketing sites, like Angie's List and HomeAdvisor.

Local lawn care companies sign up with them, and then Lawn Love and LawnStarter take a percentage of each job completed.
Lawn Love of Minneapolis
The Lawn Love of Minneapolis website says "Your Hassle-free Local Lawn Care Company."

But when you dive a little deeper, you'll see Lawn Love of Minneapolis "connects you with a Minneapolis lawn care provider based on the services you need and your location."

They don't do lawn care. They'll find a local company to do the work.
LawnStarter Minneapolis
Their website boasts "The Best Lawn Care Minneapolis Has to Offer."

But they're not an actual lawn care service, either. Like Lawn Love, LawnStarter connects customers to local lawn care companies.

We're not saying it's bad to check out these sites to get a lead on a lawn care service. But it's important that you know what you're getting — and exactly who will show up to care for your lawn.

It's kind of like "The Wizard of Oz." The great and powerful Oz will direct you to a great lawn care service!

But who's behind that curtain?
Great Lawn Care Companies (& Their Customers) Speak for Themselves
If a company is really great, they probably don't need to pay to rank on a list. They're successful because of their reputation for good service and word of mouth.

They might not show up on any of these lead-generation platform lists. You'll need to find them yourself.

And you should.

Check company websites. Read customer reviews. Ask questions. It means a little more time and effort on your part, but it's worth it to ferret out the best company for your lawn, right?
You Can Still Ask Your Neighbors
It's still ok to find a great lawn care service the old-fashioned way, by asking your neighbor.

Or, ask a lot of neighbors. Check a company's Google reviews. It's like a whole bunch of Georges weighing in.

When you check the Google reviews for RainMaster, you'll see George gives us a definite thumbs up:
Trust Your Lawn Care to RainMaster
There's no suspicious wizard behind the curtain here at RainMaster.

We want you to know exactly what you're getting as you search for the best lawn care company.

You want a company you can trust to show up with skilled and conscientious technicians who know how to make your lawn vibrant and healthy and take care of those pesky weeds.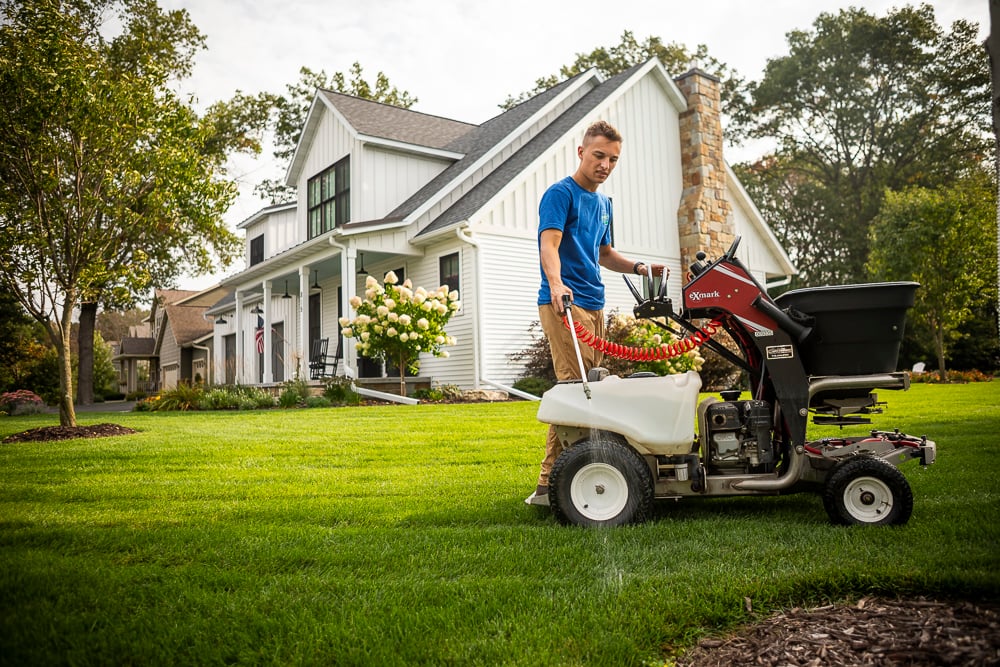 You want a hassle-free experience that actually makes life easier, not adds stress.

We're so transparent about what we offer and why, we even post our prices on our website. Hardly anybody does that.

As you carefully consider all your options, we hope you put your trust in us.

Want to be confident about your choice for lawn care services? Request a quote today! We'll review your lawn care options together so you can make a great choice. Then, you can finally enjoy your lawn and stop worrying about it.