Once you know how great aeration is for your lawn, of course you want to get right to it.

You being pretty handy and all, you'll just rent an aerator, take it for a quick spin around the yard, and be done in time to hit the golf course for a fun 18.

Sounds good. But before you set that aerator rental plan in stone, ask yourself a few questions.

You know, just to be sure.
1. What's the Cost Difference Between Renting an Aerator in Minneapolis and Hiring a Pro?
Sure, it's cheaper to do it yourself. Most things are, right? Painting a house. Fixing a toilet. Surgery.

Aerator rental in Minneapolis and Eau Claire is typically less than a hundred bucks.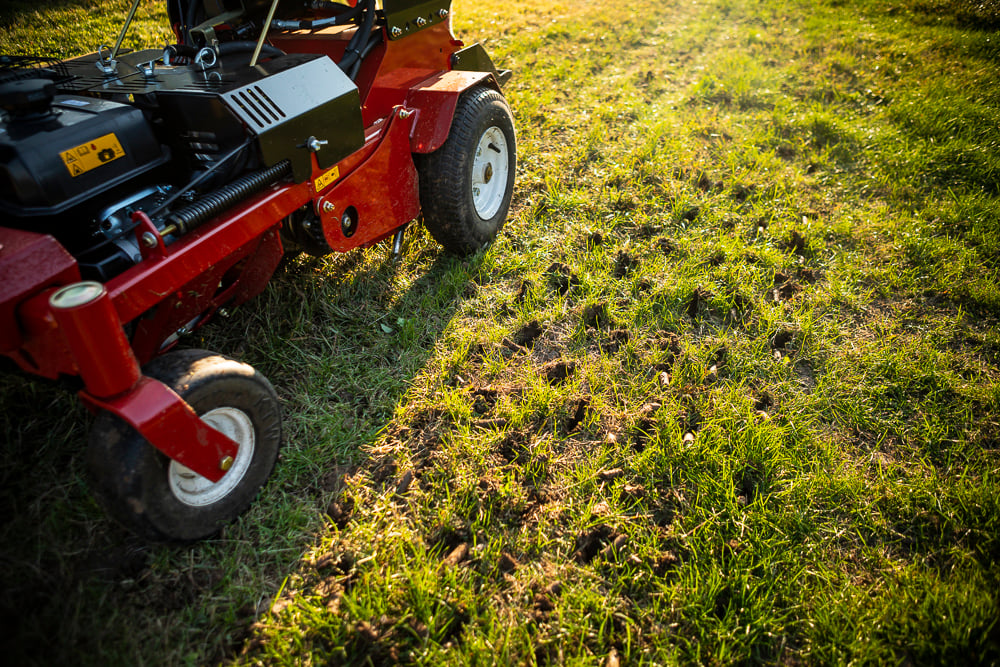 At RainMaster, the cost for pro aeration starts at $100. Cost is $170 for a typical 10,000 square foot lawn, and $270 for a sprawling 20,000 square foot lawn.

Depending on the size of your lawn, the difference might not be that much.
2. Do You Want to Be on the Couch for the Next Two Days?
(Alternate question: Do you have a chiropractor on call?)

When you wrestle with a lawn aerator all day, your body gets pretty beat up — especially if you're not used to doing outside work. It really rattles your bones.

So add the price of a chiropractor visit or 32 Advil to your aerator rental cost.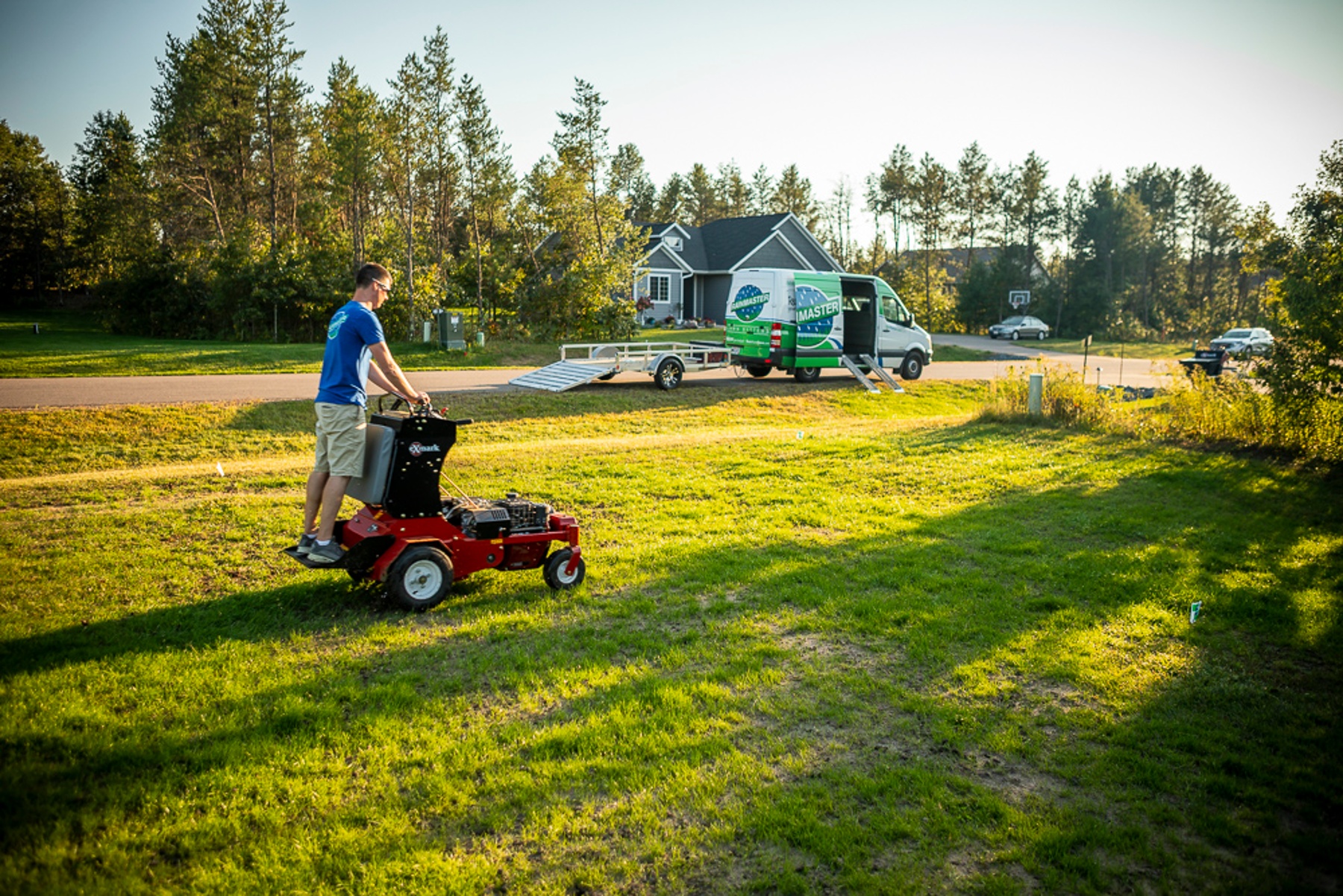 3. How Compacted is Your Lawn?
Your lawn soil is probably at least a bit compacted if you decided to rent an aerator.

But it might be really compacted, and if the ground is super hard, you'll be disappointed with your DIY results. The tines might not even pierce the soil. Or you might have to do two passes with the aerator, which is twice the work and time.

Most of the walk-behind aerators you can rent rely solely on weight to pierce the soil.

But professionals use more powerful stand-on aerators that use hydraulic pressure to drive the tines into the ground and pull out deep cores of soil.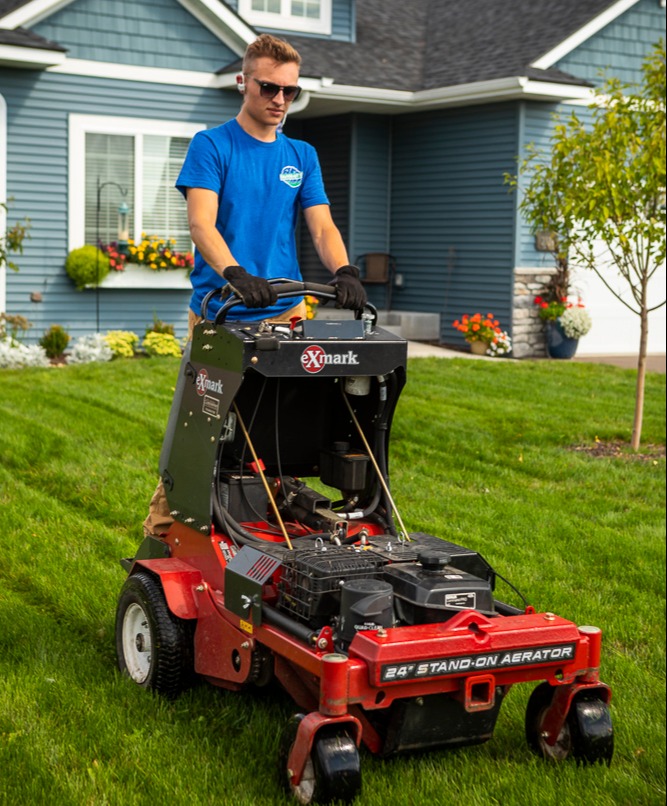 4. Do You Have a Trailer?
You can't just toss a 300-lb. lawn aerator in your trunk. These beasts are bulky and heavy.

You'll need a trailer to haul it if you don't own a pick-up truck. If you need to rent a trailer, add that to your aerator rental cost.
5. What If You Get It Home and It's Broken?
We all know rentals aren't always the best maintained equipment.

The tines on your aerator rental might be bent or broken,or maybe it won't start, which means you'll have to haul it back to your rental place and hope they have another one. $&#%!
6. What if You Hit Your Irrigation System?
If you accidentally hit a sprinkler head, add that to your aerator rental cost. Not to mention the hassle of getting it repaired.

When you hire RainMaster to aerate, we flag all the irrigation heads first to avoid hitting them. But if we do any damage, of course we'll fix it.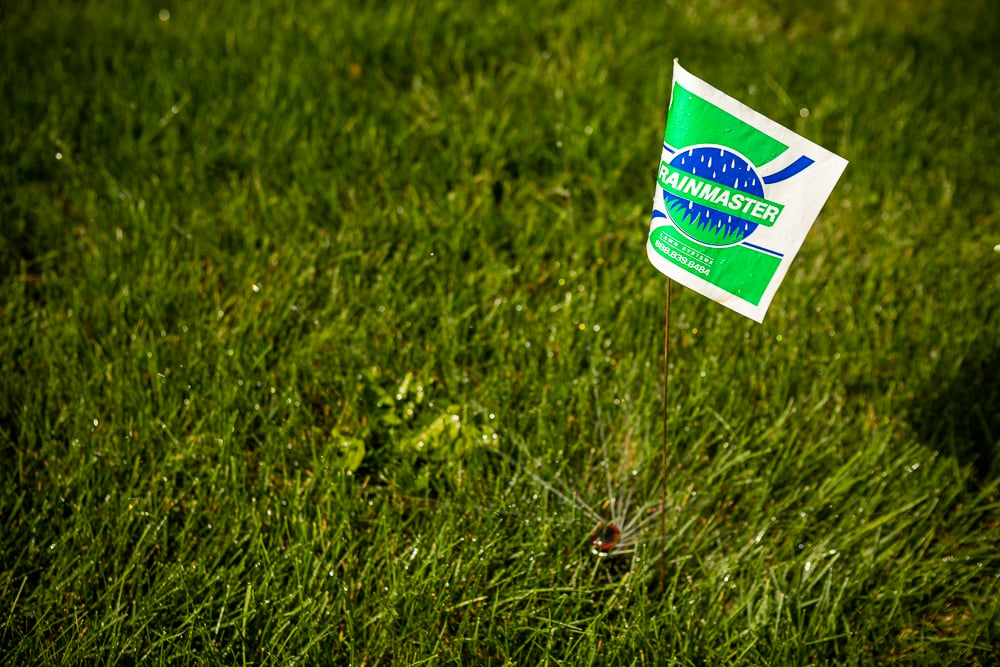 7. Why Don't You Just Call RainMaster?
So, you've probably figured out you won't just take that aerator rental for a quick spin around the yard before you head out for your weekend festivities.

We'd hate to see you waste half your weekend.

Let our pros do the aerating so your lawn can breathe again. Then you can breathe easy, too.

When you're ready to put your trust in us, we can't wait to meet you — and help you make the best choices for your lawn.

Ready for the peace of mind that comes from knowing your lawn is getting all the air, water, and nutrients it needs to thrive? Request a quote today! We'll review your lawn care options together so you can make a great choice. Then, you can finally enjoy watching your lawn transform and stop worrying about it.