Are you making too many phone calls just to get your lawn care and irrigation needs handled? Worrying about scheduling conflicts? Wondering if the two companies you hired are really working in sync?
That's what often happens when you hire one company to do your lawn care treatments and another company for irrigation. It's a hassle.
Most lawn care and irrigation companies offer one service or the other. If they do offer both, usually they specialize in one and are not so great at the other.
Lawn care and irrigation in Eau Claire, WI can be simpler. Why not hire one expert company to handle your lawn and irrigation?
Here's why:
1. Lawn Care and Irrigation Convenience
Hiring one skilled company for your lawn care and irrigation saves you hassle.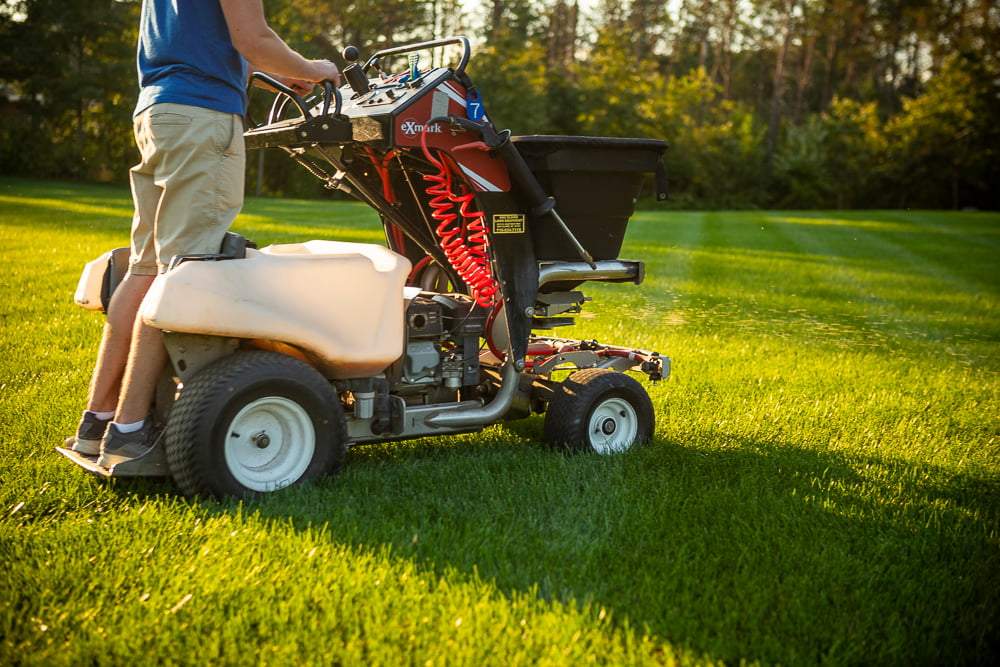 You make fewer phone calls. You have one trusted company showing up at your property. There's no need to coordinate services, trying to figure out when the lawn crews should show up and when you need irrigation.
No scheduling headaches.
2. Coordinated Lawn and Irrigation Care
When one company does your lawn care and irrigation, the technicians talk to each other about issues they see on your property.
If your lawn care expert shows up to fertilize and notices an unusually wet spot in your lawn, they'll know there might be a leak or a broken pipe and alert an irrigation technician to check it out.
If an irrigation tech shows up to work on an irrigation head and notices grub damage or the start of a lawn fungus, they'll promptly alert a lawn care technician.
They're on the same team, with the same mission: to make sure you have a healthy, thriving lawn. If you had a separate lawn care treatment service and irrigation service, it's highly doubtful that either company would communicate in any way.
3. When You're Away, One Team Has Eyes on Your Lawn
Many of our customers are away at cabins or cottages for the summer, away from their primary residence for months.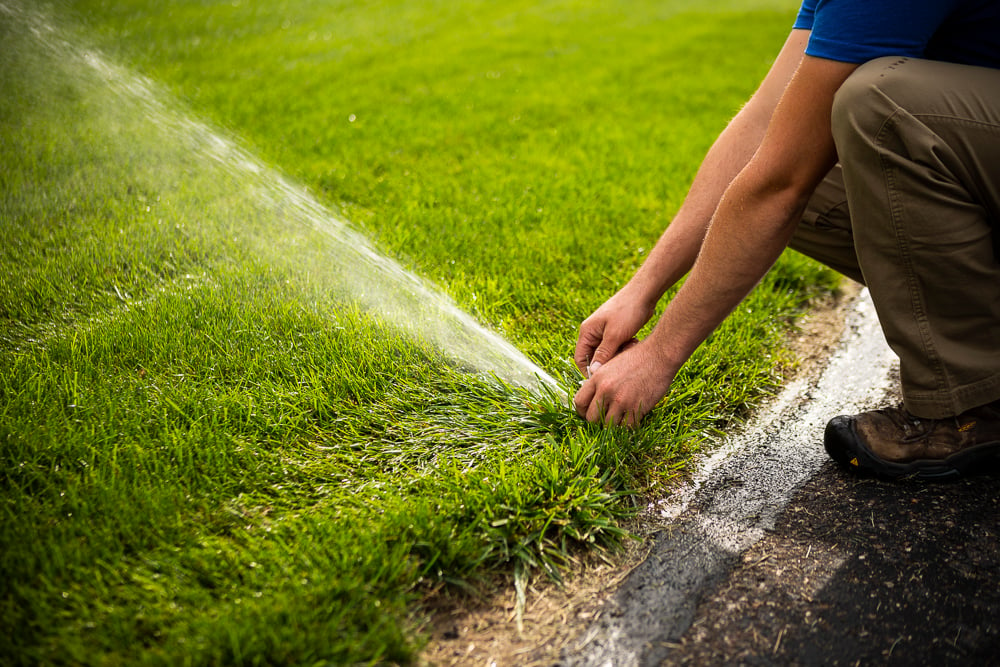 If your irrigation system has a broken head, it could leak for weeks if nobody notices.
If one company handles your lawn care and irrigation, there are more eyes on your property watching out for issues and communicating with each other.
4. Less Finger Pointing By Lawn and Irrigation Companies
If you have one company handling your lawn care and another taking care of your irrigation, it's easy for them to blame each other for problems.
"That wasn't us — must have been the other guys."
Hire one company for lawn care and irrigation in Blaine MN and you avoid all the finger-pointing.
When there's a problem, we address it.
5. Fewer Lawn Care and Irrigation Service Worries
When RainMaster technicians show up to aerate and overseed your lawn, you won't need to worry about your sprinkler heads or adjusting your controller for new seed.
If we have access to the controller, we'll take care of that for you. We flag your sprinkler heads so we don't hit them. Then, we'll readjust your irrigation controller for the different watering schedule the new seed needs.
No charge. You'll notice other companies charge $50 to $100+ or they put this on the homeowner. That's just what you need...one more thing to remember.
6. Avoid Overlap Mishaps
If you have separate companies for lawn care and irrigation, your lawn care company might show up to fertilize and treat for broadleaf weeds, leaving instructions not to water the lawn for several hours.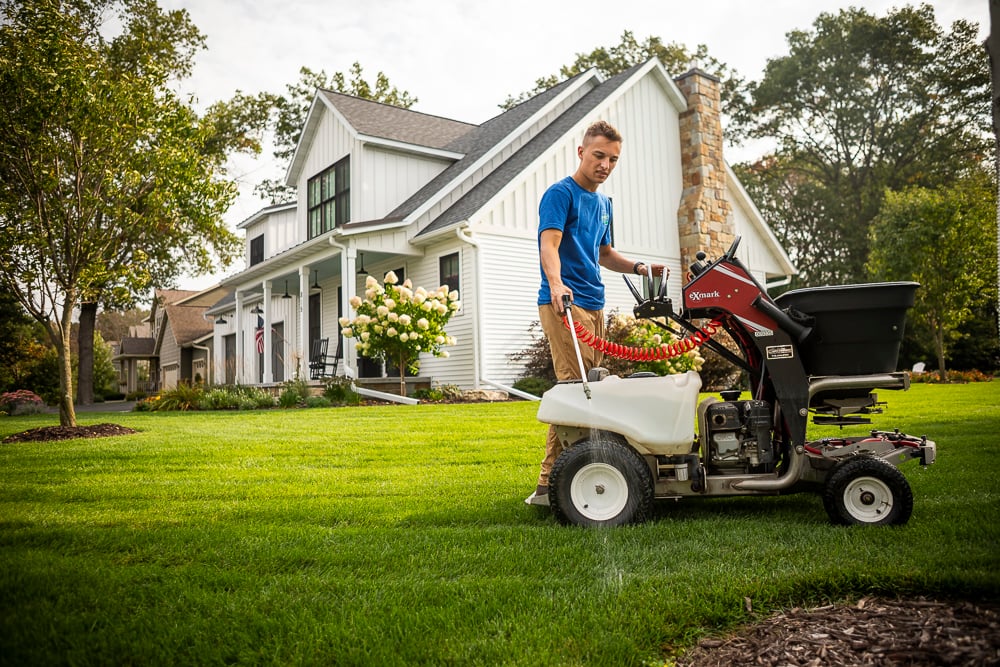 But your irrigation company doesn't know they were there. If they show up to service your irrigation system, chances are they will proceed with their job potentially ruining your lawn treatment.
If you hire one company for lawn care and irrigation, that won't happen.
Trust Your Lawn Care and Irrigation to One Company: RainMaster
Tired of too many phone calls just to get the lawn care and irrigation services you need?
You have better things to do than worry about service overlap and wonder if the two companies you hired are really offering the expert lawn care and irrigation you need.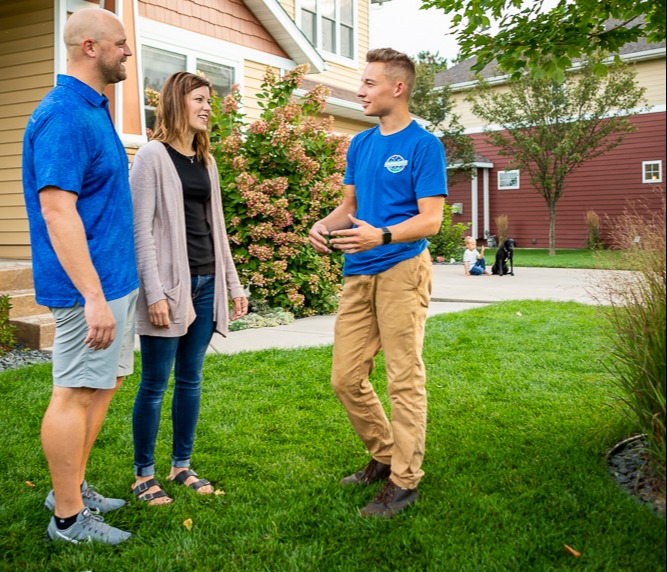 Plus, when you have a company that can coordinate these two most important facets of caring for your lawn, you'll see even better results. Making the optimum choices on both sides of these will be a big difference you can see.
We're here to help, with experienced, knowledgeable, skilled technicians in both lawn care and irrigation.
We'd love to partner with you, to work together seamlessly for a common goal: your healthy, thriving lawn.
Are you ready to remove the hassle form lawn care and irrigation services? Request a quote today! We'll review your options together so you can make a great choice. Then, you can finally enjoy your lawn and stop worrying about it.