If you have one of those dogs who finds every stray stick, squirrel, and weird-looking bug in the yard, you probably don't want one more thing to worry about, right?
Mosquitoes have a way of spoiling everybody's backyard fun -- including Champ's. But when it comes to getting rid of mosquitoes, you have to wonder: Should you use yard mosquito spray if you have pets?

Stop swatting and let's take a look.
First, How Does Yard Mosquito Spray Work?
We can't speak for all the mosquito spraying companies in Minneapolis and Eau Claire, but at RainMaster we spray the perimeter of your yard, hitting the spots where mosquitoes lurk and breed:
Underneath plant leaves
Shady areas
Wet areas
Under decks
Under tree canopies
Wood piles
Then, bam, immediate results. No swatting required.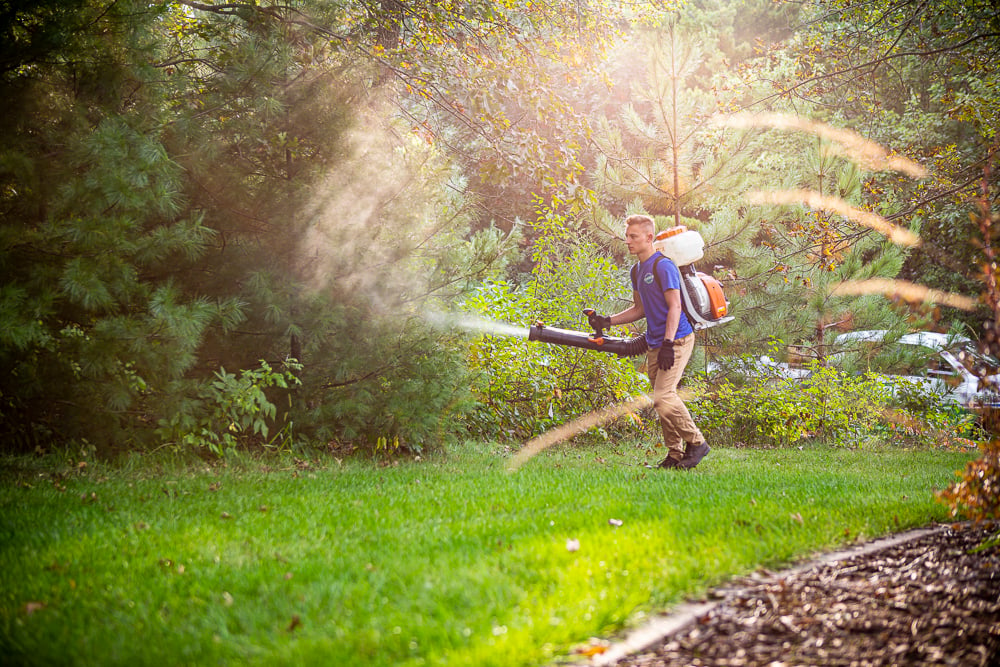 RainMaster's barrier spray reduces mosquitoes on your property all season long, with regular visits every three weeks.

Bonus: the barrier spray kills ticks, too. Kill two pests for one price.
Is Yard Mosquito Treatment Safe for Pets?
Not if you have mosquitoes as pets. (That would be weird, right?) But if dogs or cats are your family pets, yes.

Keep your pets inside when specialists are in your yard spraying, and while the treatment areas are still wet. (Yes, we know your dog will be barking his head off at the windows, trying to scare away that stranger with the tank and hose. Intruder! Intruder!)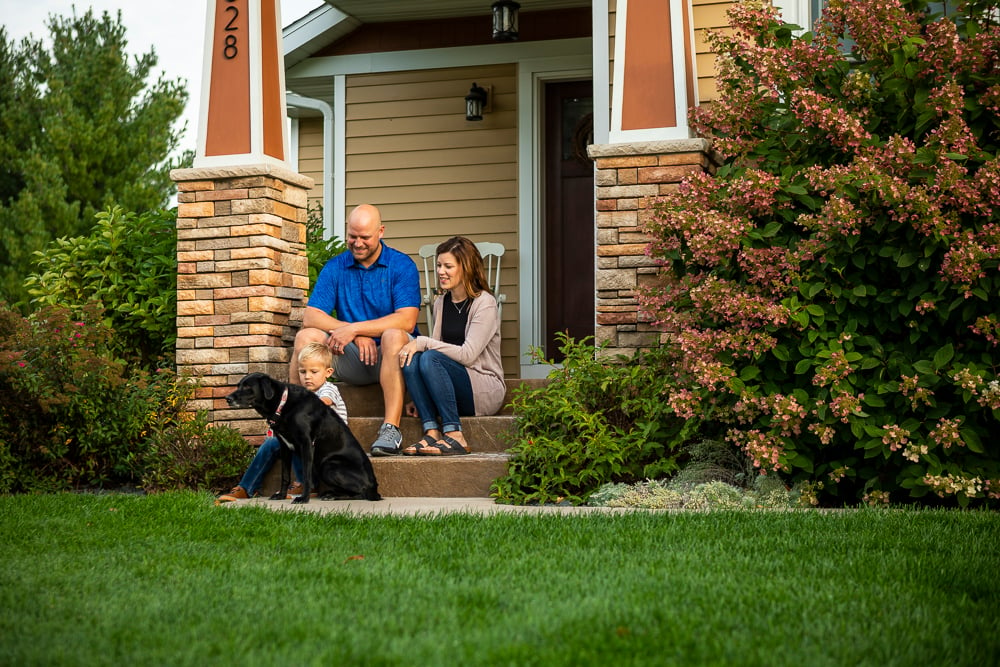 But feel free to send your pets back outside once the spray has fully dried. That takes about 30 minutes. Then they can spend at least that long frantically sniffing every spot the specialist walked over. They cover a lot of area.
It Kills Ticks, Too, But…
While RainMaster's mosquito treatment also kills ticks, it's not a replacement for the tick treatments your veterinarian recommends for your dog. Keep using whatever method is prescribed for your furry friends. But the pet safe yard mosquito spray will definitely reduce the number of ticks in your yard that could hop aboard your unsuspecting pet.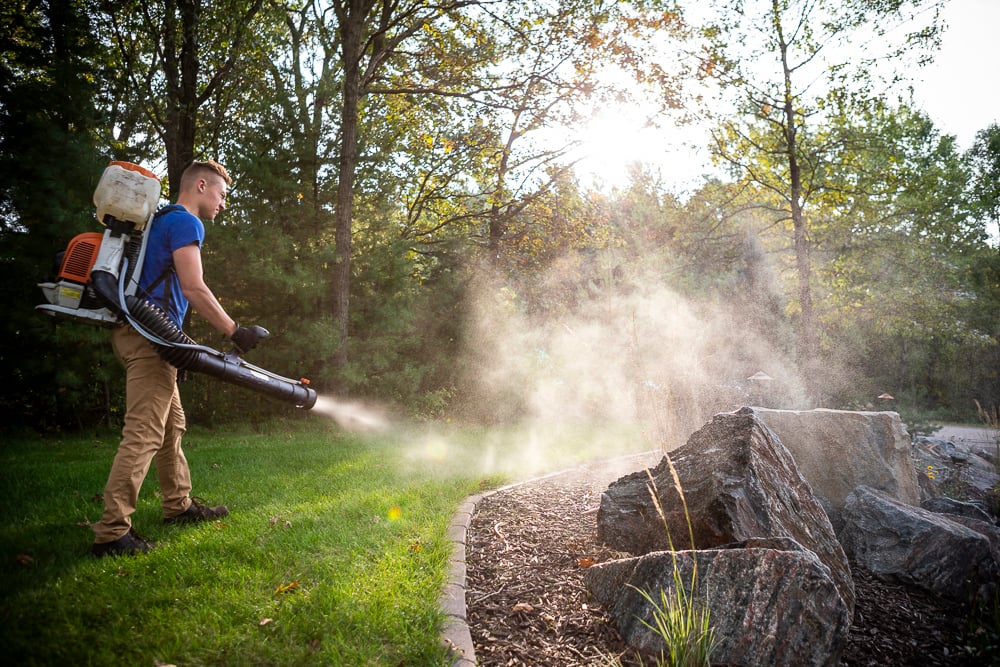 Ready to Start Killing Mosquitoes? Trust RainMaster
Your backyard should be a relaxing haven for your whole family — including your pets.

When Champ is romping around chasing that demon squirrel, he doesn't want to be bothered by pesky mosquitoes.

And you want to safely enjoy your favorite backyard fun, too.

It's time to take your Eau Claire, WI or Minneapolis yard back with pet safe yard mosquito spray.

Are you ready to stop stressing about mosquitoes? Request a quote today! Then, you can get back to enjoying your yard, without all the swatting and scratching.