Let's see, you could cover your yard in a giant plastic dome.

Or require every family member to wear one of those full body hazmat suits whenever they're in the yard.

Or just don't breathe when you're outside — mosquitoes detect your breath.

On second thought, that all seems kind of drastic.

How to prepare your yard for mosquito and tick season in ways that don't make you seem insane?

Climb out of that hazmat suit and let's take a look.
Get Rid of the Stuff These Pests Love
Mosquitos and ticks love the same kinds of damp, dark, leafy hangouts. So take a stroll around your yard and prepare your yard for mosquitoes and ticks by removing their favorite things. (Note: Their favorite things are weird. They don't care at all about Oreos.)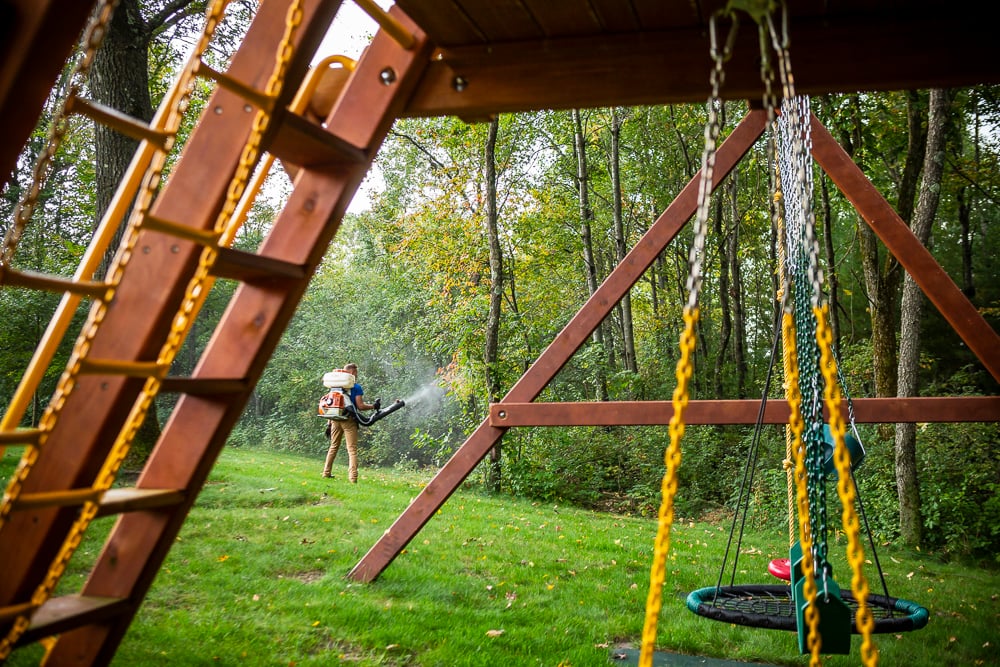 Take care of old tires; clogged gutters; buckets; wheelbarrows; empty flower pots and any other place where water accumulates.


Remove leaf litter. They love that stuff.


Clear tall grasses and brush around your house and at the edge of your lawn.


Keep your lawn mowed.


Stack any wood neatly and in a dry area.


Avoid putting playground equipment, decks, and patios close to yard edges and trees where mosquitoes and ticks lurk.


Use fences to discourage unwelcome animals like deer, raccoons, rodents, and stray dogs from entering your yard.
Treat Your Yard for Mosquitoes and Ticks
The best way to prepare your yard for mosquitoes and ticks is to take action and hire professionals who spray the spots in your yard where these annoying pests hang out.

Ticks and mosquitoes like the same type of habitat — damp, shady areas with access to moisture.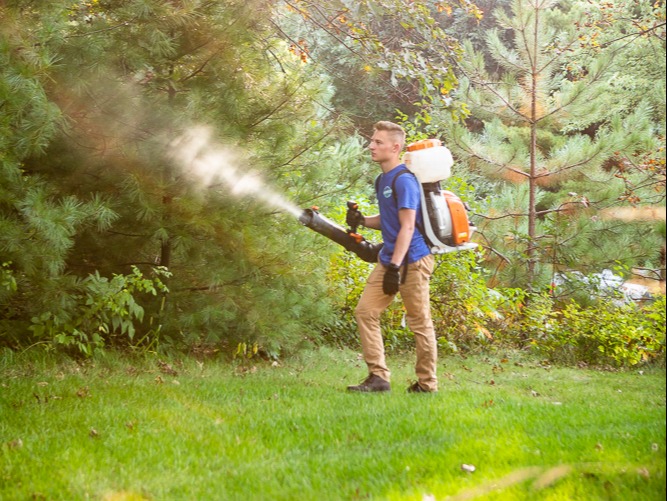 So, zapping them where they live and breed is the best way to battle these tiny beasts.

RainMaster's barrier spray reduces mosquitoes and ticks on your property all season long, with regular visits every three weeks.

Spend mosquito season in Wisconsin and Minnesota enjoying your backyard or lakeside cottage — not scratching, swearing, and worrying about nuisance pests.

Bonus: zap both pests for one price.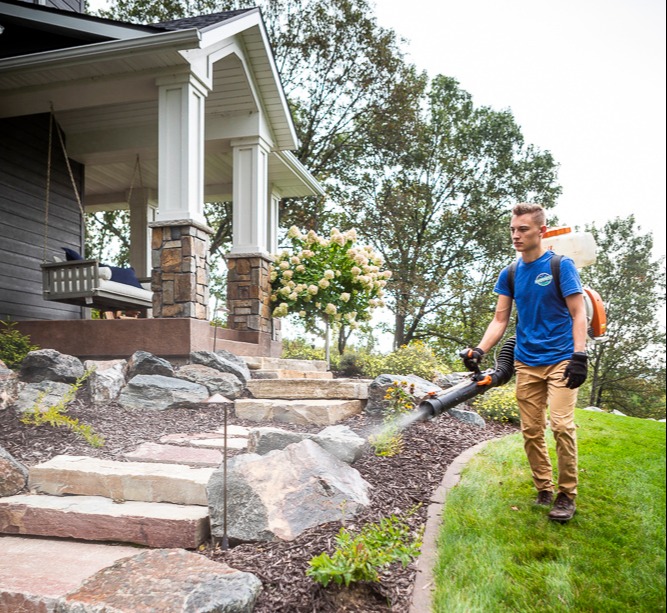 While many companies charge separate fees for killing mosquitoes and ticks, even though they're using the same product to kill both, you pay one fee for both pests at RainMaster.

The seasonal fee is based on the size of your yard, with six treatments each year, spaced approximately every three weeks from spring to fall.

Then, bye bugs. Instant results.
Mosquito Prevention for Your Yard: How Does It Work?
Specialists spray the perimeter of your yard, hitting the spots where ticks and mosquitoes lurk and breed: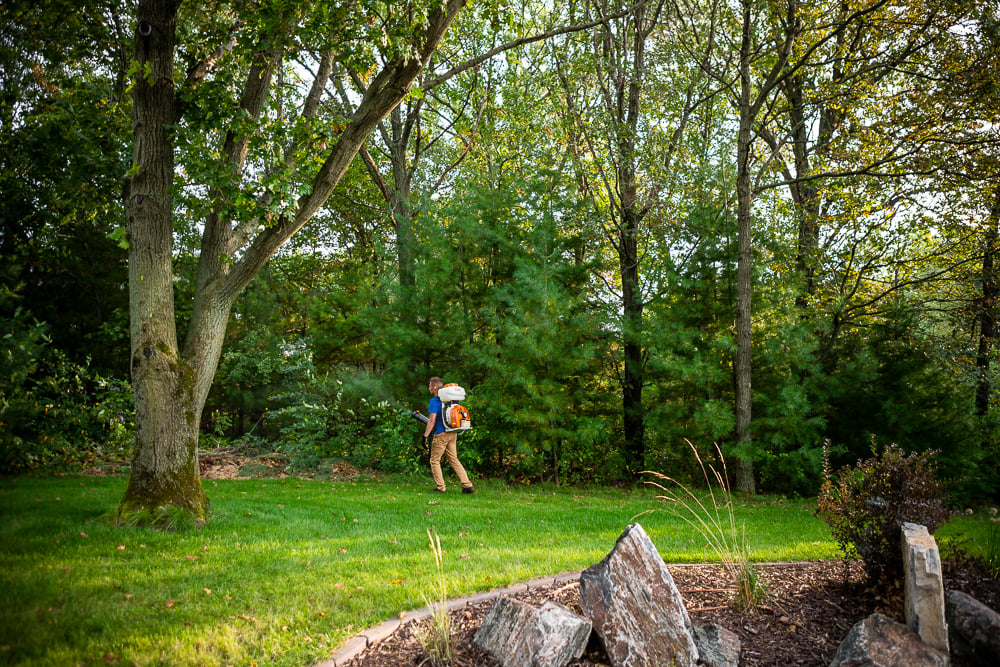 Underneath plant leaves
Shady areas
Wet areas
Under decks
Under tree canopies
Wood piles
Then, your family and pets can get back out there and enjoy the outdoors.
Treat Your Yard for Mosquitoes and Ticks: Trust RainMaster in Eau Claire, WI & Minneapolis
Ditch those blueprints for building a dome over your yard and make it much easier on yourself.

Mosquito season in Wisconsin and Minnesota shouldn't have to drive you inside.

Get back out there and enjoy your garden, deck, and patio without worrying about biting, buzzing pests.

Are you ready to stop stressing about mosquitoes and ticks? Request a quote today! Then, you can get back to enjoying your yard, without all the swatting and scratching.