There's nothing like a cool expanse of shade on a hot summer day. It's the best, right?

Unless you're trying to grow grass.

While you, your bare toes, and your tall frosty iced tea seek out shade, turf prefers sun.

Can you grow grass in shade? Here are some strategies for growing grass in a shaded area.
Use Shade-Tolerant Grass
All grass isn't the same. There are lots of different types, designed for varying conditions.

Fescue does the best in shade, thanks to its deep roots.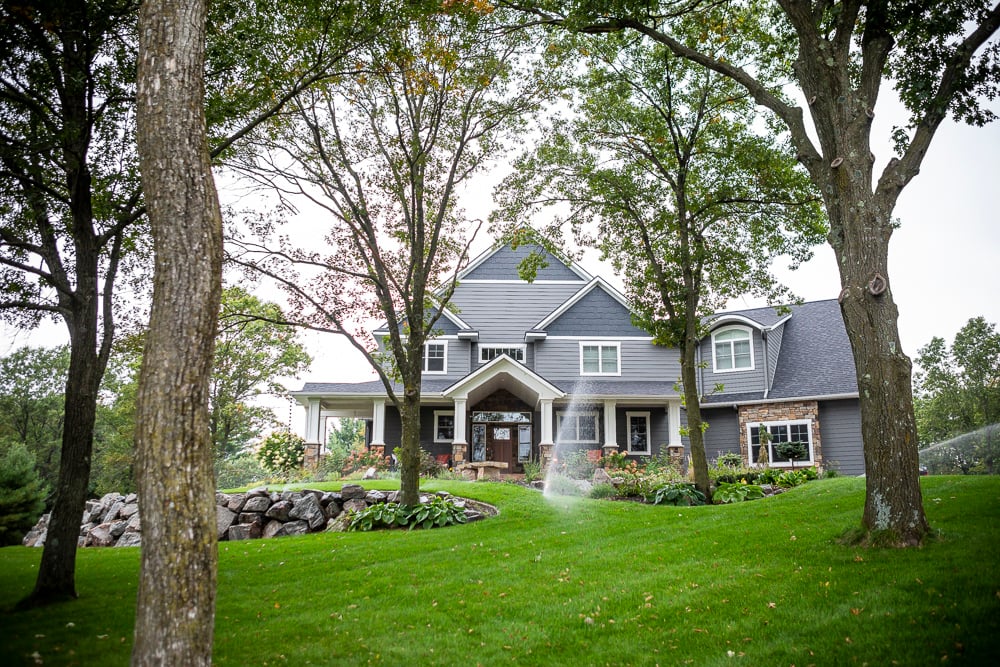 While most turf grasses need at least four hours of direct sun to survive, fescue can thrive in yards that get at least four hours of partial or dappled sun a day.
Mow Taller
You've heard us talk about this before. There are several good reasons for keeping your grass taller. Taller grass helps a lawn grow thicker and stay greener. Mow too short, and the soil heats up, helping pesky weed seeds to germinate.

But if you want to grow grass in shade, mowing taller helps here, too. The more leaf area the better, to capture the limited sunlight that's available.

Remember photosynthesis from your fourth grade science lessons? Photosynthesis is the process plants use to turn sunlight into energy. The taller the grass, the more sunlight it can absorb.
Trim Your Trees
Even the most shade-tolerant grass needs sun to grow. You might have to thin your trees to let more sunlight through to your turf.
Beware of Hungry Trees
Those trees that are shading your grass have big appetites — for fertilizer and water. They compete with your grass for available water and nutrients.

Remember to regularly feed the grass around trees, and don't skimp on the watering. Water deeply but infrequently, to encourage deeper roots to form. Deep, healthy roots will help your shaded grass survive.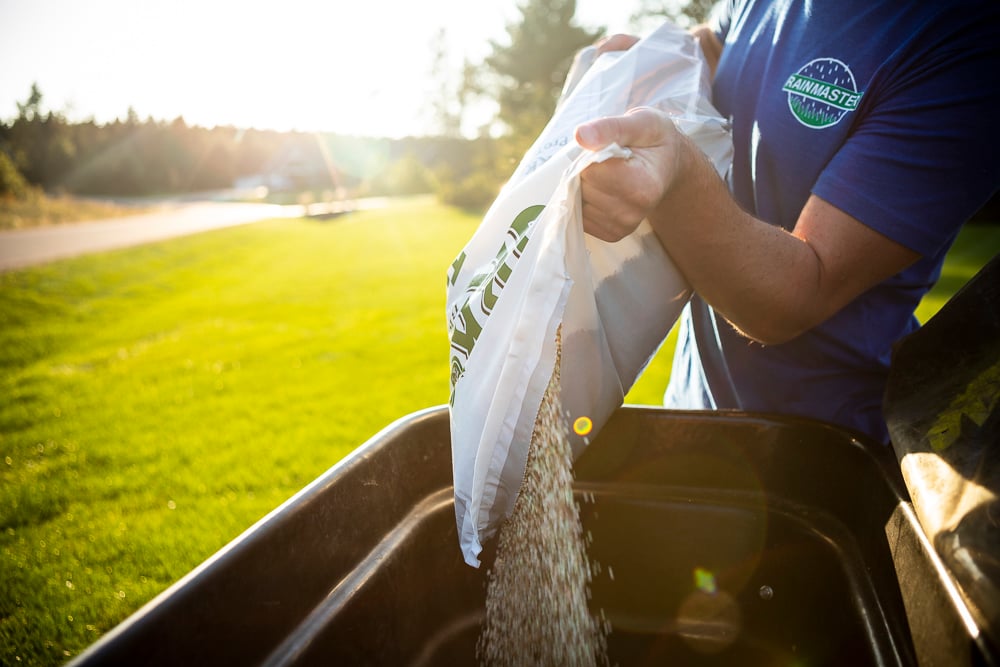 Growing Grass in Shade? Meet Your Pals, Aeration and Seeding
Grass often thins out over time in shady areas.

Aeration and overseeding can help.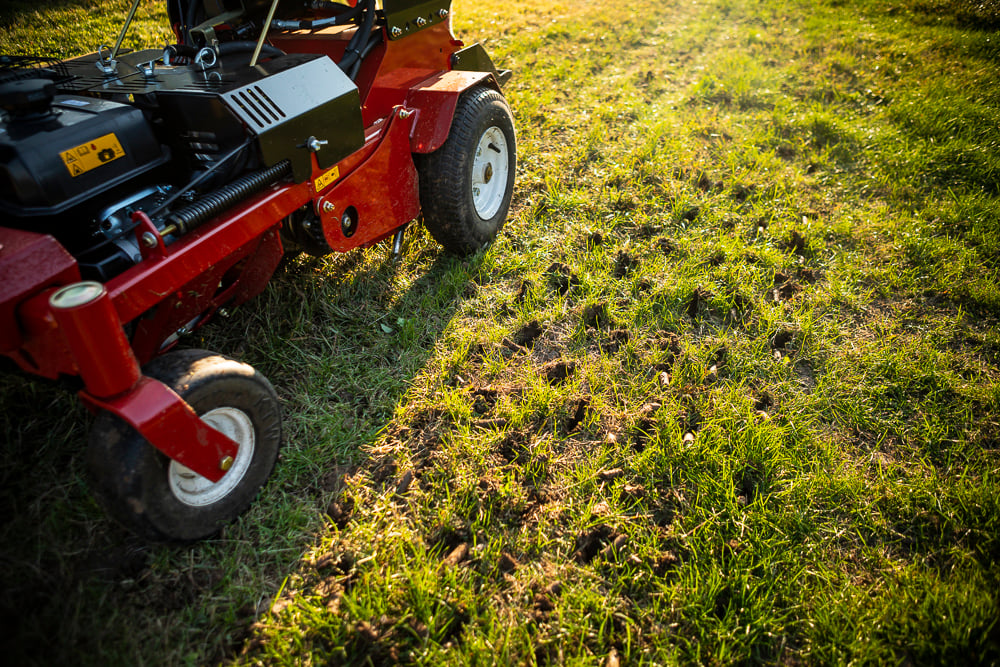 Lawn aeration uses a machine to pull out plugs of soil, creating spaces so that air and water can penetrate, which leads to healthier roots.

Lawn aeration also helps break down thatch, that layer of dead grass and stems that sits between the grass blades and the soil.

Aeration is often followed by overseeding, as the holes created by aeration are perfect new homes for the grass seed.
Dense Shade? Think Beyond Grass
Grass is great, but it's not the only ground cover on the block.

Sometimes growing grass in shade is a losing battle. If you have dense shade, or a yard that gets less than four hours of partial sun a day, it's time to come up with a plan B.

Luckily, there are several beautiful ground covers that do well in shade. Bonus: you don't have to mow them!
Sweet woodruff looks delicate, but it's a sturdy and vigorous spreader, even in shade. Watch for pretty white star-shaped flowers in summer.
Wild ginger has shiny, heart-shaped leaves with striking, silvery gray markings.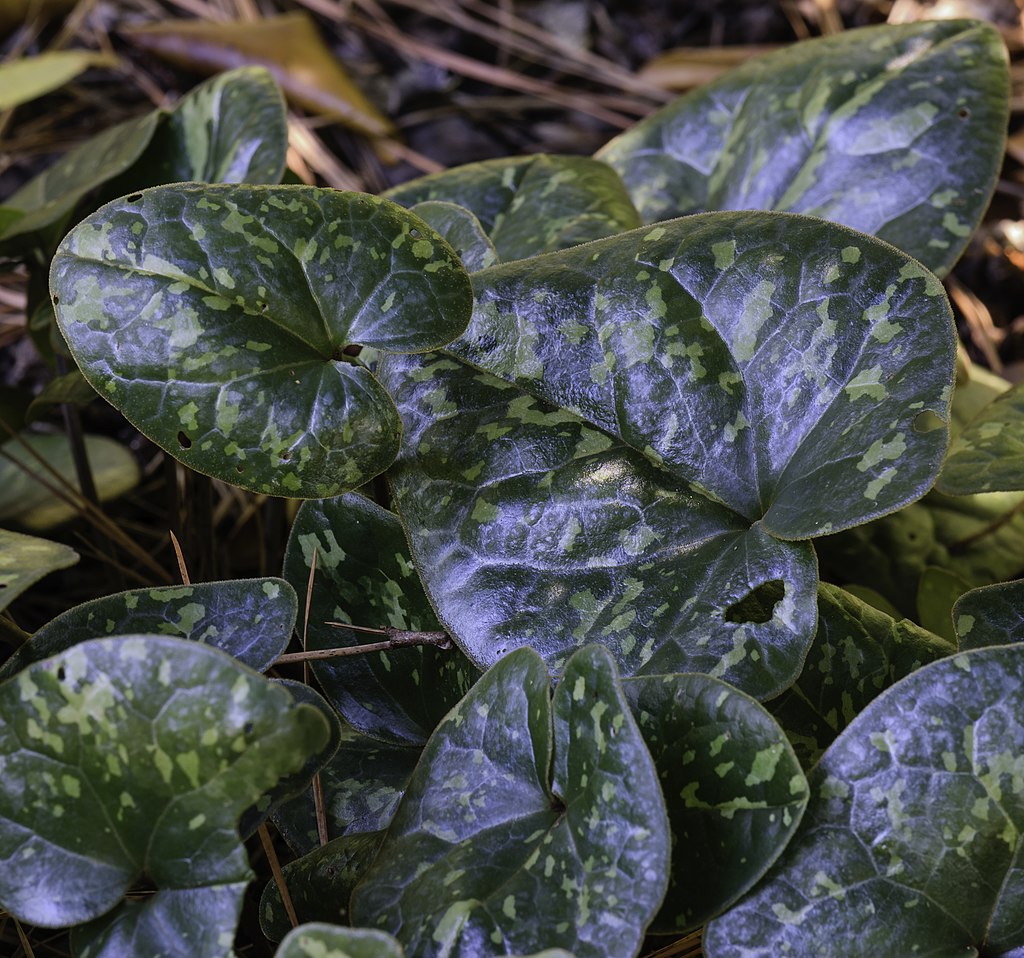 Barrenwort offers year-round color, its leaves changing from green to bronze to crimson. It blooms in early spring with yellow flowers.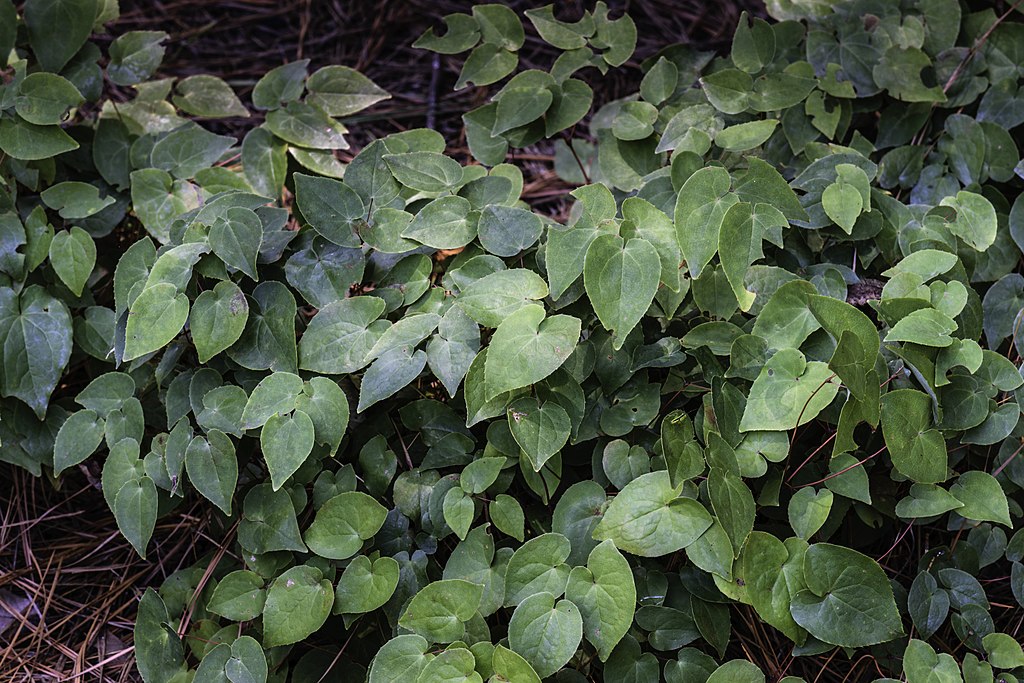 How to Grow Grass in Shady Areas? Trust RainMaster
Give your shady grass a fighting chance with a proactive lawn care plan to help it thrive.

That means all the good stuff: Fertilizer. Weed control. Aeration and overseeding. Grub Guard. Proper watering.

At RainMaster, you choose from three different levels of lawn care programs, based on the results you'd like, how fast you want to see results, and your budget.
Luscious Lawn is a high-end, proactive program that will promote amazing lawn care results. This is the program to choose for the quickest and best results, particularly if your lawn needs a lot of help.
Terrific Turf, a mid-level option, is our most popular program to grow a thick, green lawn and deal with most challenges.
Healthy Habitat is a basic plan that includes the elements you need for a better lawn.
When you're ready to put your trust in us, we can't wait to meet you — and help you make the best choices for your lawn.

Want healthy, green grass, sun or shade? Request a quote today! We'll review your lawn care options together so you can make a great choice. Then, you can finally enjoy watching your lawn transform and stop worrying about it.
Image Source: Sweet Woodruff, Wild Ginger, Barrenwort