Here in Wisconsin and Minnesota, it's not a matter of if snow will pile up, but when.

While the kids are happily building a stash of snowballs, winter weather creates stressful challenges for you and your business.

You worry about liability issues from people slipping on slick ice.

You worry about uncertain snow removal costs busting your budget. How much snow will fall? And how much will that cost you?

You need to hire a snow removal service in Eau Claire, WI that removes your worry along with the snow.

So, what essential info should you look for?

Here's your checklist:
Will They Reduce Your Liability?
If somebody slips and falls on your property, there can be serious consequences for you. That cost can include legal costs, medical costs, potential insurance rate increases, plus workers' compensation if an employee slips.

How can you prove you did everything possible, taking every precaution to make your property safe?

By hiring a snow removal service in Eau Claire, WI that can help you prove it.

Are they keeping records of exactly when they were on your property and what weather conditions were that day?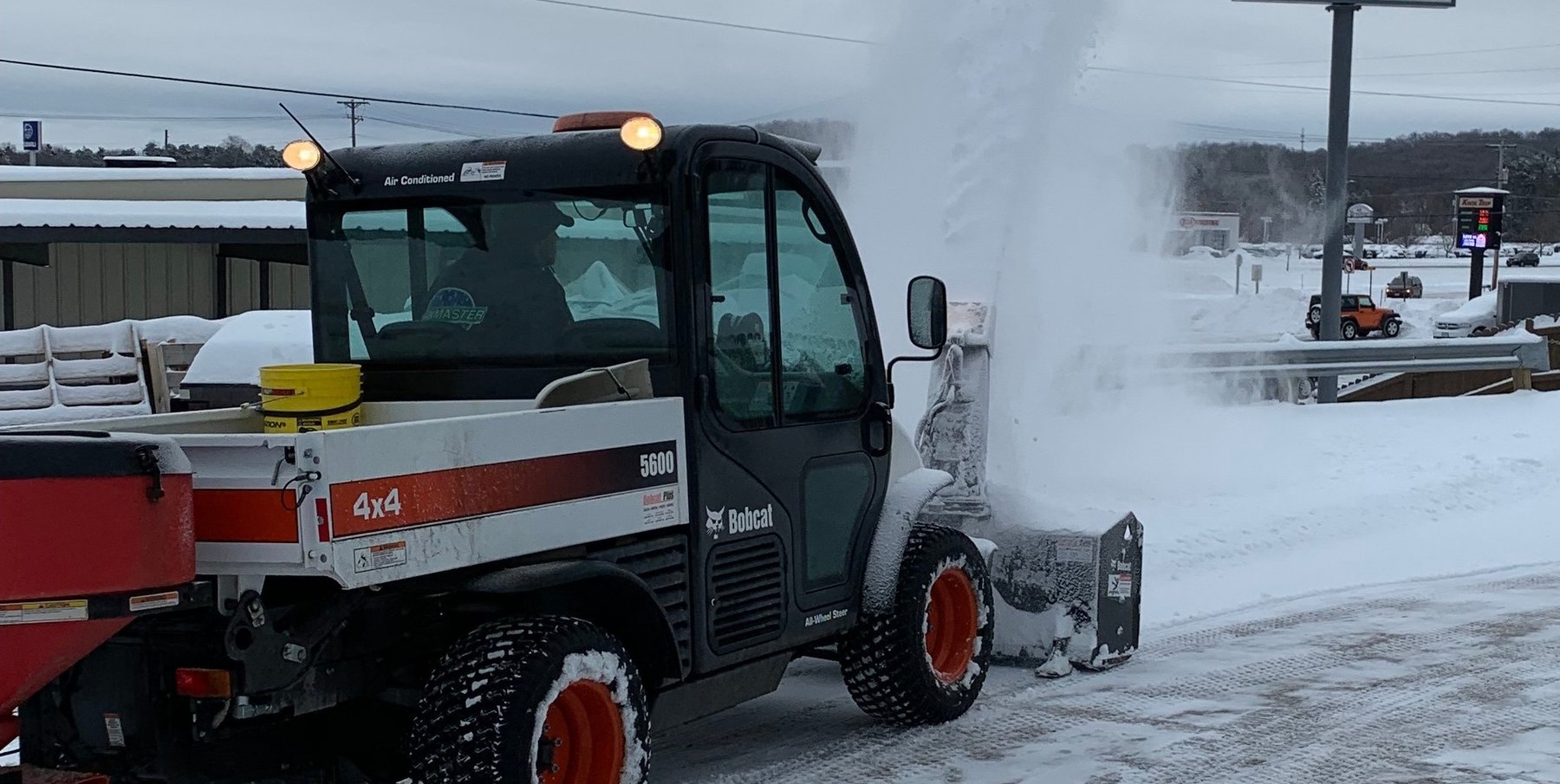 At RainMaster, we do.

Our snow fighters clock in and out on their phones, providing proof they were there. We can see via GPS tracking exactly when we were there and what we did. All that information stays in our system, so it's there if you need it.
Are They Reliable?
Can you reach them? Will they show up?

Some companies, when faced with a season with lots of snow, just stop showing up. They're in over their head financially, so they pack it in.

Be sure your snow removal service in Eau Claire, WI is in it for the long haul.
Do They Have A Solid Plan?
Great snow and ice management doesn't just happen. It takes a lot of planning and preparation.

That means your Eau Claire snow removal service should be asking you as many questions as you ask them.

What are your high-priority areas? Where do you want the snow piled? Where are all your drains, so they don't get covered with snow and clogged? Do you need curb to curb plowing, or just a path in the parking lot?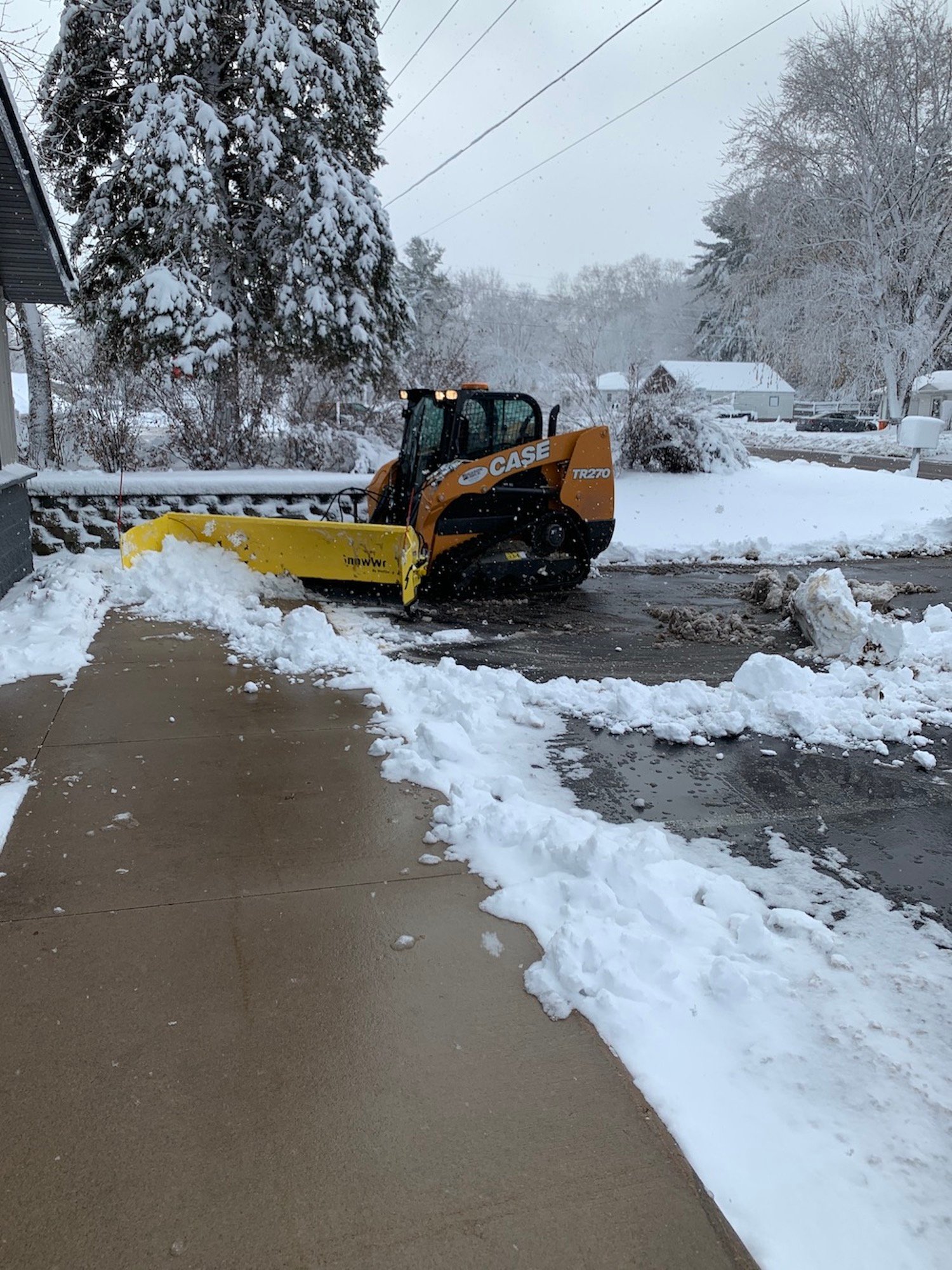 If they're not asking questions, how do they know what your needs are? How do they know a fair price to charge you? How will they meet your expectations?

At RainMaster, we'll meet with you on site to walk through these questions and hear all your expectations.

After you accept our proposal, we'll put together a custom snow response plan with a map of your property, to make sure we meet all those expectations you shared.

Your property manager won't have to call in a panic on a blustery morning to find out the plan. They'll already know it.
Do They Care About the Environment?
Some snow and ice melt products are truly terrible for the environment.

Traditional rock salt makes its way into area lakes and streams, jeopardizing the creatures who live there. Traditional salt can burn surrounding landscaping, too.

We use treated salt that's less corrosive and much kinder to the environment.

Bonus: While standard rock salt only works when the temperature is above 15 degrees, our treated salt works at -20.

We also use brine, a liquid mixture of water and salt that's sprayed on roads, parking lots, and walkways, usually before a snow or ice storm to prevent snow and ice from sticking.

Brine uses one quarter of the amount of salt as traditional rock salt, so it's much gentler to the environment.

One truckload of brine equals four truckloads of salt. You can treat a larger area with less salt per square foot.

Brine has other great qualities, too.

If it's really cold, salt just lays on top of the snow and gets blown around. It takes a while to work. But brine is already in solution form, so as soon as crews spray, it gets to work.

That's a huge safety bonus for your property. It helps us be proactive on your property — not just reactive.

And brine doesn't stick to shoes and boots and get tracked into buildings the way rock salt does.
Will They Meet Your Unique Expectations?
Every property has its own unique needs.

Some are closed on weekends, so they don't need Saturday snow and ice management.

Some have parking lots full of cars at certain times.

Some have shifts coming and going 24 hours a day.

Make sure your snow removal service in Eau Claire, WI caters to your property's unique needs.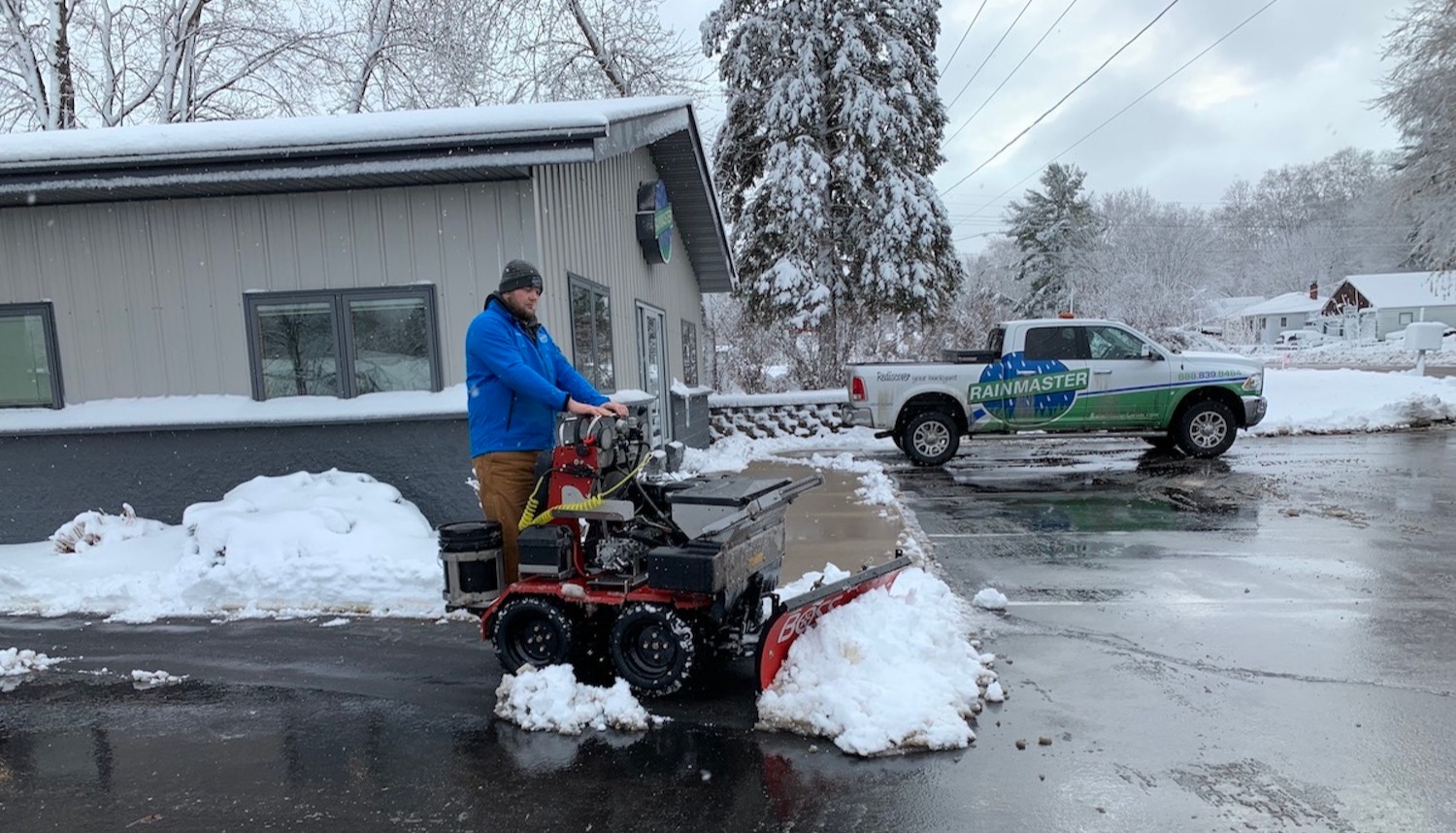 Do They Hand Shovel?
Not all properties can be safely cleared with a plow alone.

Sometimes hand shoveling is the only way to safely clear entrances, pathways, steps, and stairs.

Not all snow removal services in Eau Claire, WI offer hand shoveling.

RainMaster does.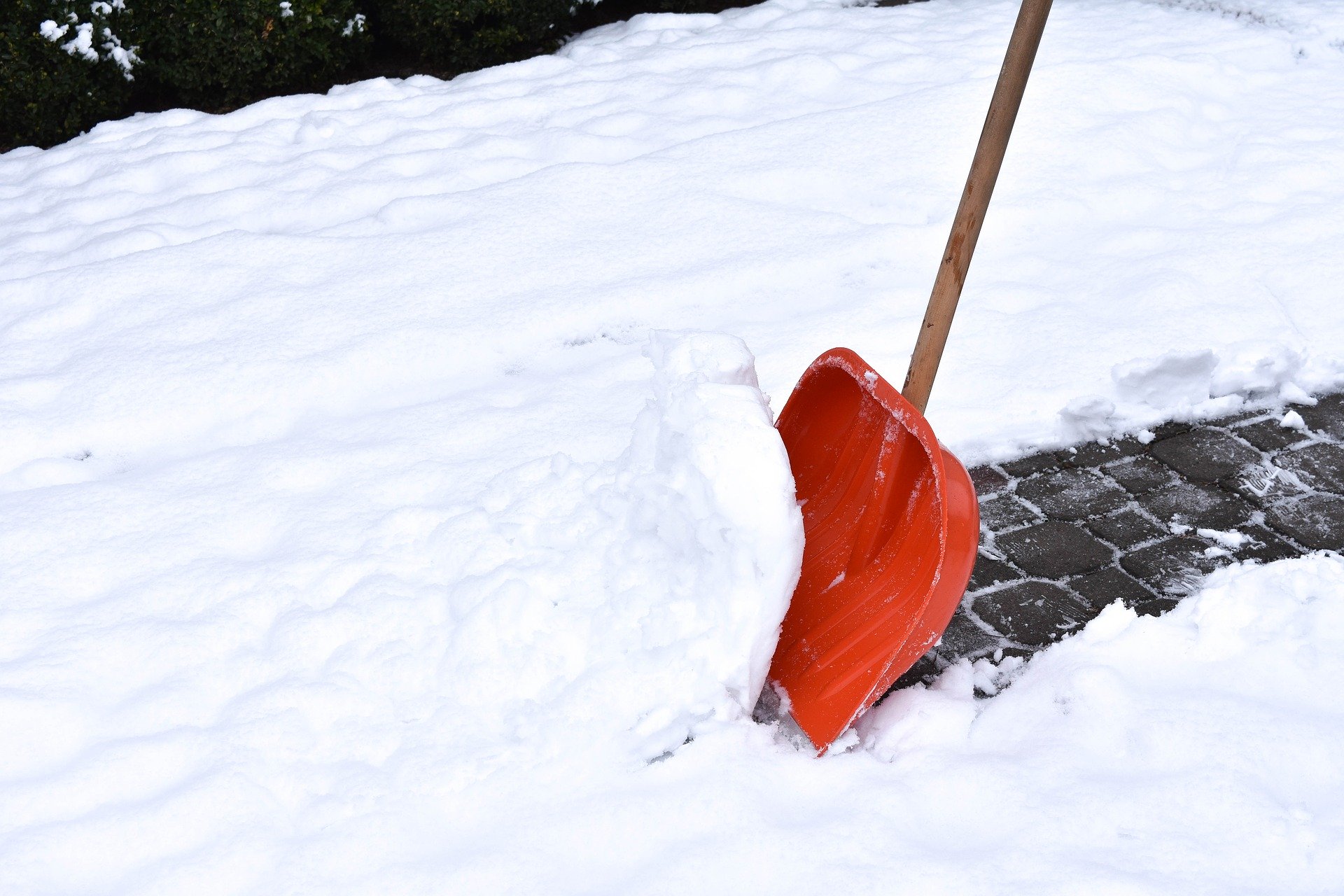 Is Their Pricing Clear?
Comparing prices for snow removal services in Eau Claire, WI is often like comparing apples and oranges.

Some places charge by the season, some by the number of visits, some by the amount of snow.

How are you supposed to budget?

At RainMaster, we're aware of your budget concerns. We're a business, too.

You'll know our pricing up front.

We use statistics from years of Wisconsin snow data to predict a range of snowfall for the season, then we tell you how much it will cost to service your property.

Most of the time, our predictions are correct. If it snows less, we'll refund a portion of your payment. If it snows more, we'll charge you for the additional inches, but you'll know how much per inch ahead of time.

And we use a third-party weather service to certify snow totals, so everything is right up front.

We know you appreciate transparency.
Worries? What Worries?
Feel free to peacefully sleep while our snow fighters are on call 24/7, executing the snow and ice removal plan we already put in place for you.

We're not just interested in winning bids. We want to win relationships.
Need Snow Removal Services in Eau Claire, WI? Trust RainMaster
Anybody can plow snow.

We heard about a guy who attached a couple shipping pallets to the front of his truck and went into the snow removal business.

You expect a lot more than that. You want reliability. Peace of mind. A detailed plan. Reduced liability. Solid communication.

Our goal is to help you stop worrying and maintain a functional and safe commercial property.

When you're ready to put your trust in us, we can't wait to meet you — and help you make the best choices for your property.

Ready for dependable snow and ice management? Request a quote today! We'll review your snow removal options together so you can make a great choice. Then, you can rest easy and stop worrying when the snow starts piling up.