There's something about weeds that brings out our killer instincts, right?

Even the most mild-mannered homeowner gets vicious about crabgrass, dandelions, and creeping Charlie. (Shudder)

When you hit the vile villains with weed killer, what exactly happens?

How does lawn weed killer work? What else do you need to know about zapping weeds?

Let's take a look.
How Does Lawn Weed Killer Work?
Some weed killers work through translocation, the fancy way of describing how a plant moves water and other dissolved materials through its system.

Translocated weed killers work their way through a plant's system from the surface to the roots to kill it.

Contact weed killers kill the weed once they touch it. Bam. You're dead.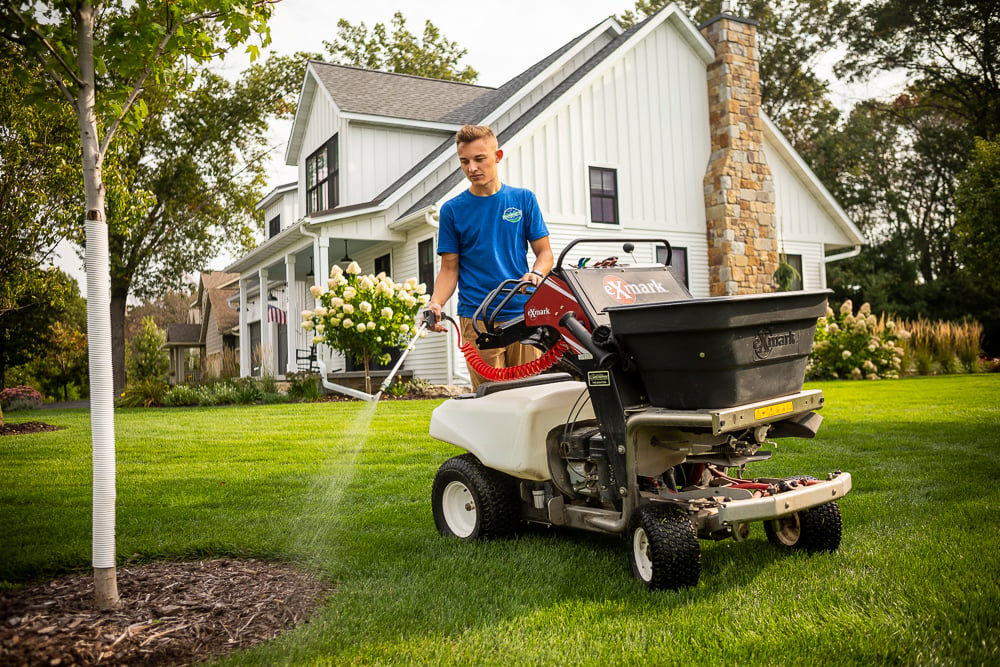 Pre-Emergent Vs. Post-Emergent Weed Control
This is all about when to apply lawn weed killer. Pre-emergent weed control is designed to target the weed seeds before they sprout.

Post-emergent products will kill weeds once they already exist in their dastardly leafy form.

It's important to know the difference, and to follow the product instructions when it comes to timing and application. Otherwise, you're wasting your time and money.

Crabgrass is a great example of the importance of pre-emergent weed killer.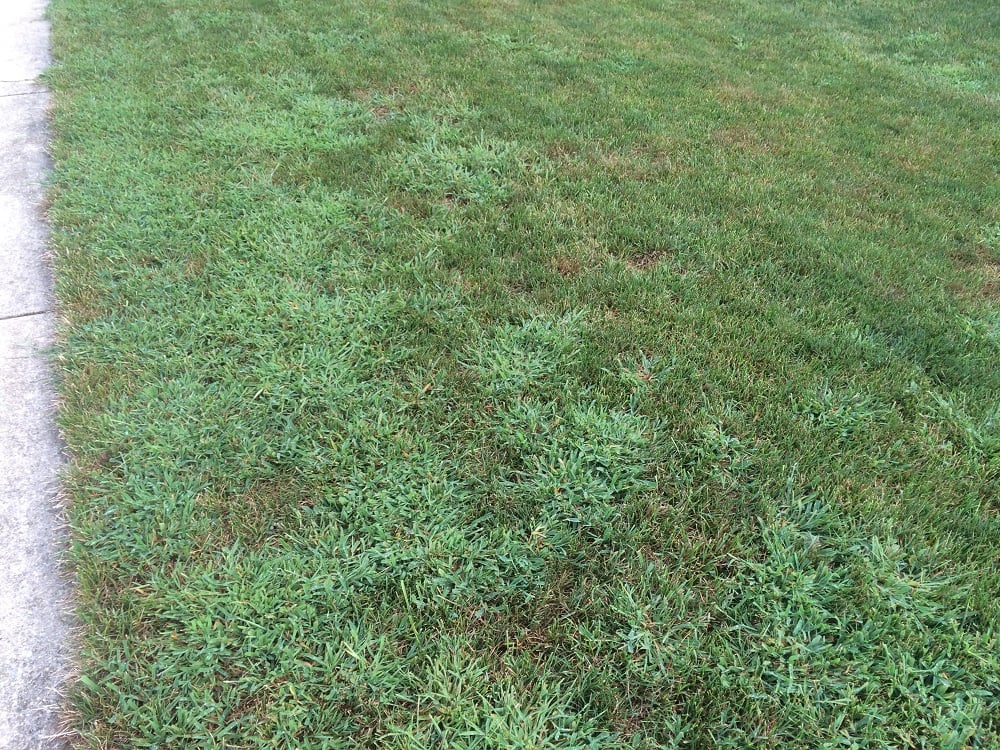 It's crucial to apply crabgrass pre-emergent in early spring to target those weed seeds as they germinate and take root in the soil — so they don't become more seed-producing plants.

You'll get two crabgrass treatments from RainMaster — one in early spring and another in late spring, to double up on protection.
Selective vs Non-Selective Weed Killer
This is all about being choosy.

Weed killers can be selective, killing only weeds without damaging other nearby plants you want to keep.

Or they can be non-selective, blasting all the plants in the area.
When to Apply Lawn Weed Killer?
Wouldn't it be great if the answer was as simple as "mid-May" or "the end of July?"

Sorry. Applying weed killer isn't a one-time thing. It needs to happen multiple times a year. Different weeds grow at different times throughout the seasons.

That's why you get five visits throughout the year in our comprehensive lawn care programs.

The first round of fertilizer and weed control should be done by Memorial Day. Three more visits happen throughout the summer.

Fall is the best time of year to control weeds, so take advantage of another chance to zap 'em.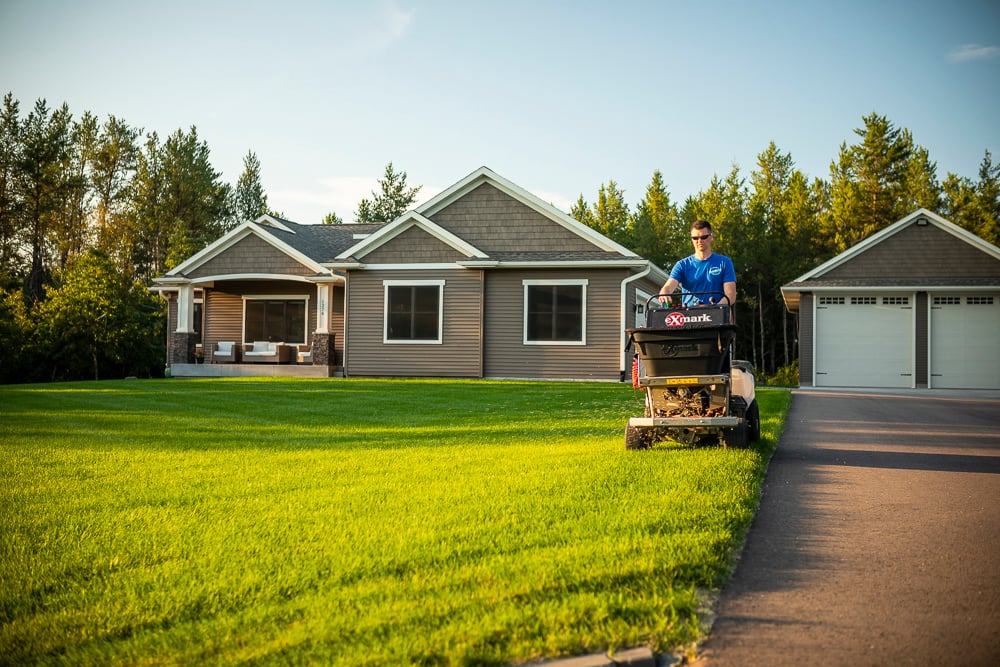 How Long Does it Take to Kill Weeds?
Typically, you'll start to see weeds curl up and die 7 to 14 days after we treat them.

But realize that every weed-killing product works at a different rate, and some weeds take longer to vanish than others. Then there are some weeds that won't be fazed by any selective control materials.

Extra-stubborn weeds might take a month to die back.

Some real tough customers like clover or Creeping Charlie take multiple applications of weed killer and a couple of months to go away.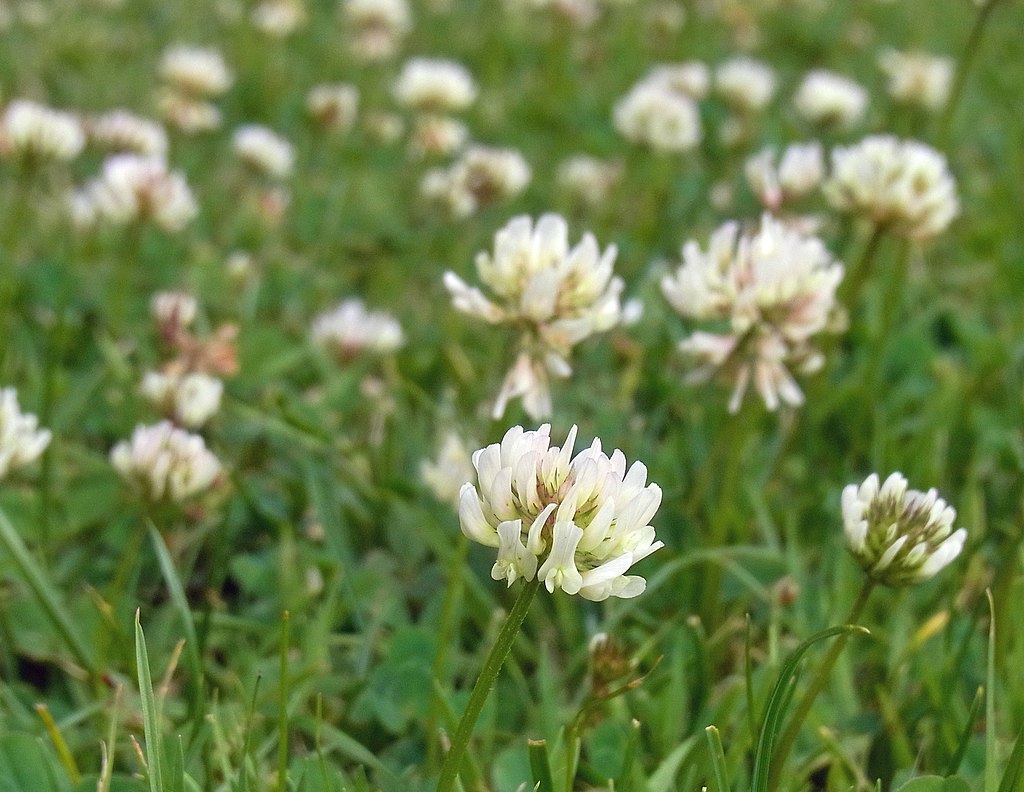 Remember, lawn weeds don't pop up overnight. (Although it seems that way, right?!)

So, they won't go away overnight, either.
Applying Lawn Weed Killer: Your Granules vs. Our Spray
When you use granular "weed and feed" weed control, not all of those granules you see are weed killer. Just some of them.

So when you use your spreader to spread the dry granules, not all your weeds will come into contact with the weed killer.

If it doesn't stick to the weed, the weed doesn't die.

We use liquid weed killer to make sure the weeds get covered and it sticks.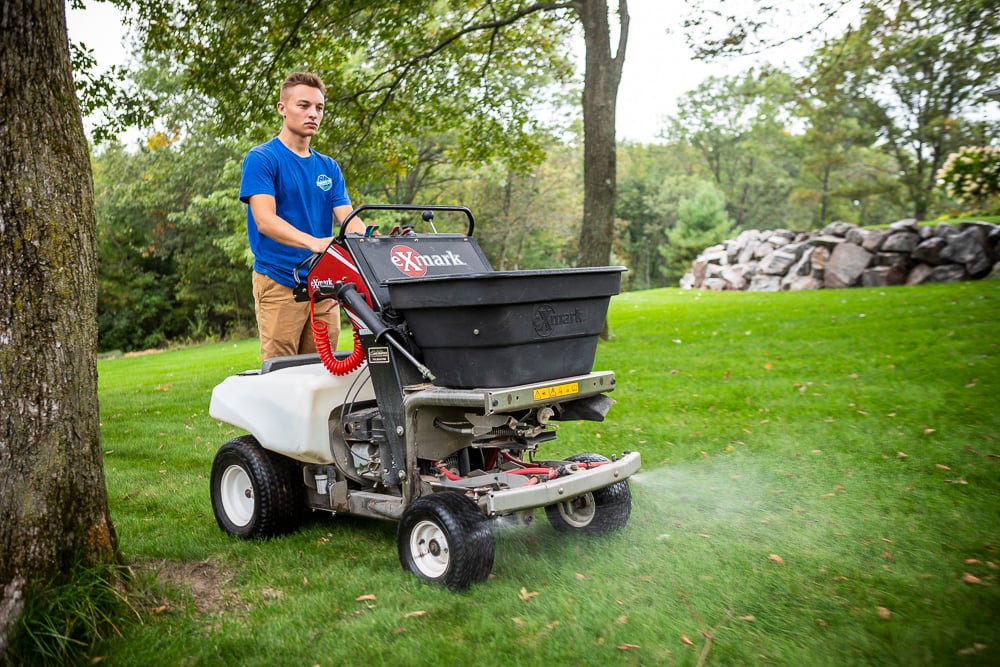 Help Prevent Weeds with a Healthy Lawn
You've probably heard us say this before, but it's worth repeating: weeds hate healthy lawns.

A thick, healthy lawn will crowd out weeds, making it tough for them to take hold.

Takeaway Tips:
Mow High
Taller grass helps a lawn grow thicker. Mow too short, and the soil heats up, helping those pesky weed seeds to germinate.
Water Wisely
A lawn that's too wet or too dry encourages weeds.
Have a Proactive Lawn Care Plan
Choose a complete, proactive lawn care program that includes both preventative and curative treatments to kill lawn weeds.
Hire a Great Lawn Care Company
Use an experienced lawn care company you can trust to show up and deliver great results.

The best lawn care companies have a detailed plan in place to kill lawn weeds.
When to Apply Lawn Weed Killer? Trust RainMaster
Weeds are shifty. Weed killer is tricky. You have better things to do than spend your weekends battling weeds.

Leave the weeds to us. Let's create a custom nutrition plan for your lawn, so the roots will be nourished, the soil packed with nutrients, and your grass so thick and healthy, lawn weeds will have a tough fight ahead.

But when they do show up, let's be ready for them.

Are you ready to stop battling weeds at your lawn in Eau Claire, WI or the Minneapolis area? Request a quote today! We'll review your options together so you can make a great choice. Then, you can finally enjoy your lawn and stop worrying about it.
Image Source: Clover