If you saved all the mailers you've received from TruGreen, you could probably wallpaper your half bath with them. Maybe even a full bath.

TruGreen is a well-known lawn care company — the nation's largest — their green and white trucks cruising lots of Minneapolis neighborhoods.

But they're not the only option for your Minneapolis lawn care.
There are alternatives to TruGreen in Minneapolis. How to choose the best lawn care service for your Minneapolis lawn?

Start by deciding what you really want — not just for your lawn, but for yourself. You deserve more than free wallpaper.
Do You Care About Cost? How About Quality?
Unless you just won the lottery, of course you care about cost. We all love a good deal. It's why those $5 pizzas are so popular.

When it comes to lawn care, cheaper isn't usually the best. (Much like pizzas, actually.)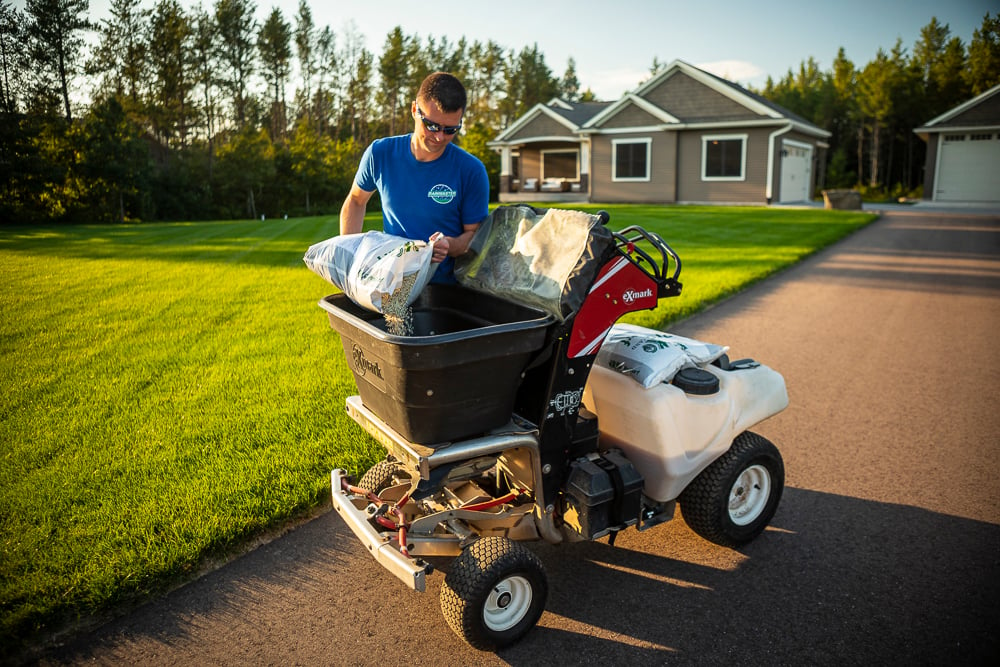 When pondering alternatives to TruGreen, you might wonder why TruGreen seems to be the cheapest.

Ask yourself, are great customer experiences, competent pros on your lawn, and high-end products ensuring you get results normally included with the lowest price option? Or do you think a massive, international company is more focused on cutting costs to provide investors with a healthy bottom line?

Or, do you want a company that invests in higher end products, to give you results? That means choosing a locally owned company that spends more money on higher-end products, like high-quality granular fertilizer and more expensive grub control that doesn't kill bees.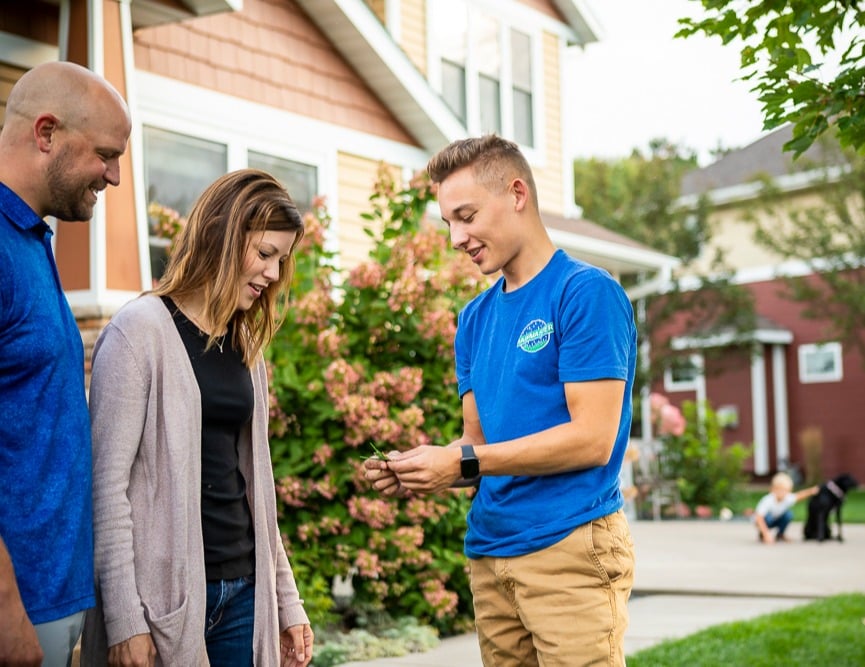 It means choosing higher-tier programs that include more emphasis on proactive lawn health , preventing problems before they're big issues, from the roots up.

That kind of Minneapolis lawn care costs more. The pay-off? A healthy, green, thriving lawn with fewer weeds.
Want to Talk to Your Actual Lawn Care Specialist?
What a cool idea, right?

You can ask to talk to any of us — including the lawn care technician who services your lawn.

Wondering when's the best time for grub control? Want to know why certain weeds keep coming back? Puzzled about why somebody always eats that last glazed donut you set aside for yourself?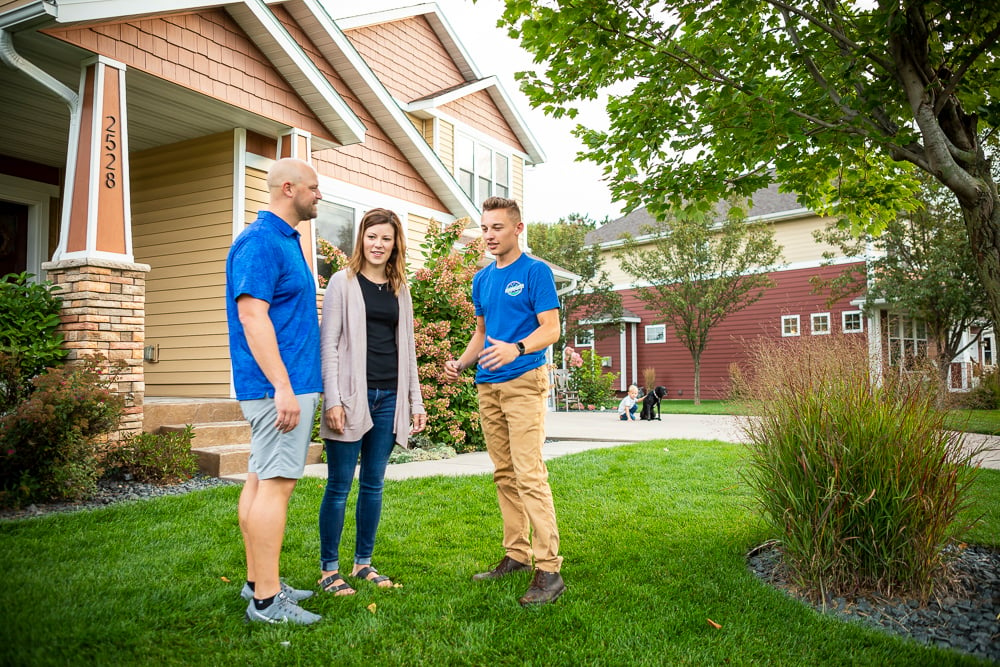 Want to know when we're coming so you can clean up the kids' toys and put the pets away? Yes, it makes sense to us, too, which is why you'll get email and text notifications prior to your services.

Questions? If it's non-donut related, just ask.
Your Minneapolis Lawn Care Pros: Who Are They?
National companies are often known for having a lot of turnover with team members, which means a different person might show up at your house every time -- with no guarantee they have experience or know about your lawn or the products they're putting on it.

Wouldn't you rather have a trusted specialist who actually knows lawns and your unique needs? Consider alternatives to TruGreen in Minneapolis.

TruGreen hires most technicians seasonally, so they're only on the job during lawn care season. At RainMaster, our technicians work year-round.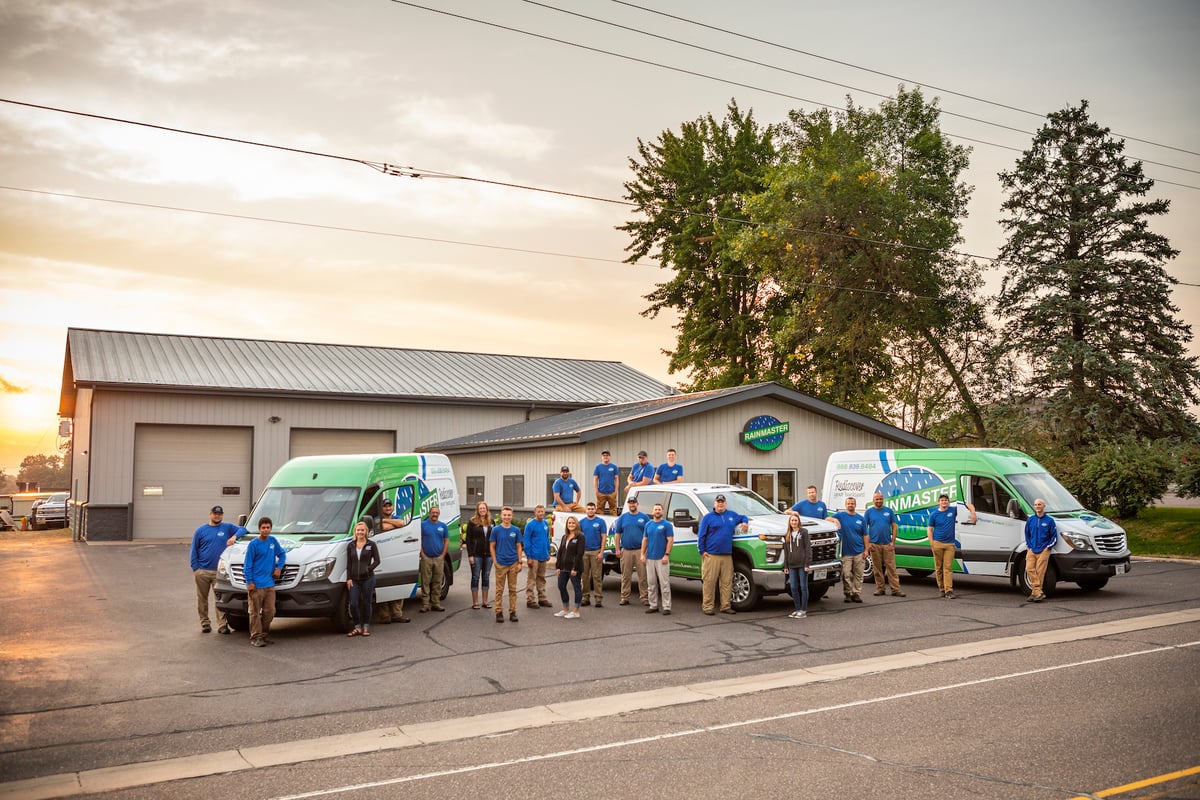 What are we doing off-season? Playing cards? Building snowmen? Drinking cocoa? Nope. (Well, maybe a little cocoa. Winter's rough around here.)

You get skilled specialists who spend the off-season learning. Taking classes. Earning certifications. Participating in webinars with lawn care professionals around the world.

It means more knowledge about how to improve your lawn, from the latest info about diseases and pests to the latest eco-friendly practices to new products and procedures in the industry.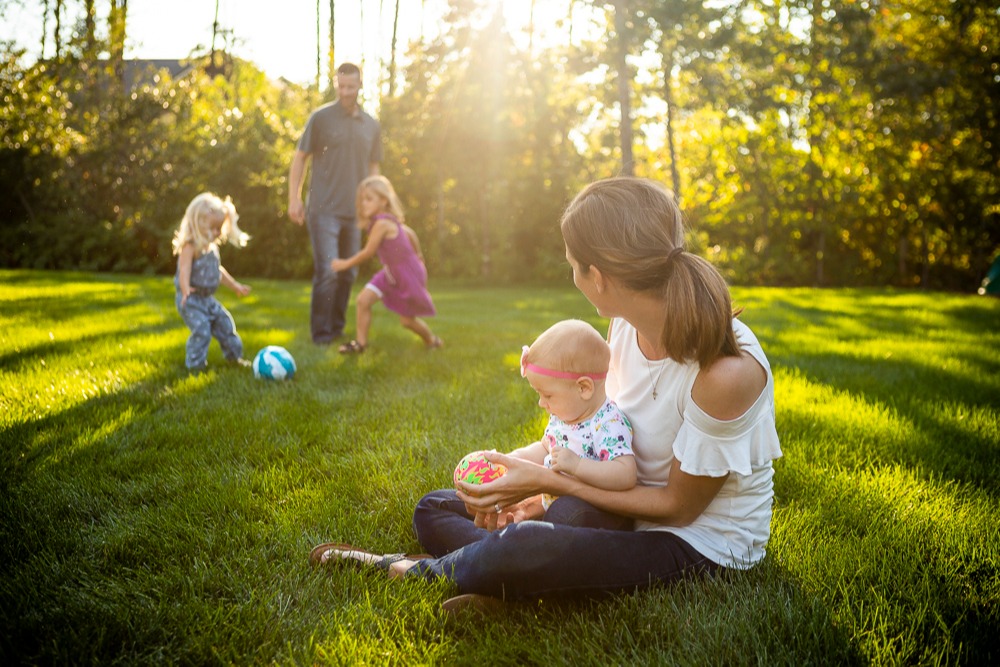 Our skilled and educated lawn care team includes pros with horticulture degrees and decades of experience.

You won't find this level of training and experience at all Minneapolis lawn care services. Yes, this level of expertise costs more. And it should, right? It's worth investing a little more to have skilled professionals who really know their stuff taking care of your lawn.
How About Expert Pro Tips for Your Lawn?
All this education, training, and experience means we're ready for the huge array of situations that pop up in your lawn.

When you ask, "Why are there brown spots in my yard?" some Minneapolis lawn care companies might say, "Hmmmmm." Heck, you already did that yourself.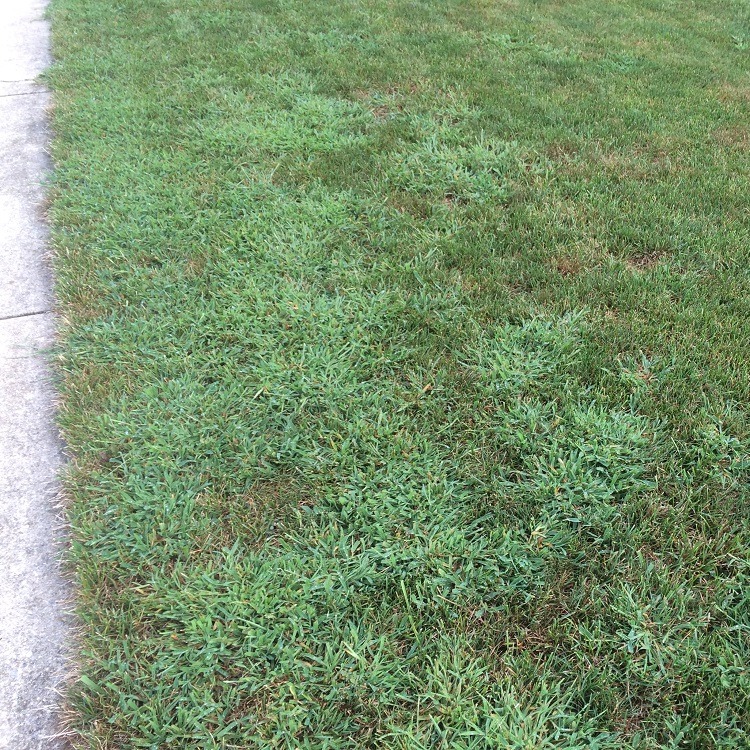 It could be insect damage. Or one of many types of fungus. It could be an irrigation issue.

You'll know which one, and how to fix it, with help from pros who have the experience and training to get to the bottom of it.
You Deserve Personal, Attentive Service
Little details aren't so little when they make you feel like you're really taken care of and valued.

While some people assume the best lawn care company is the biggest one, remember you often get more personalized customer service from smaller Minneapolis lawn care companies.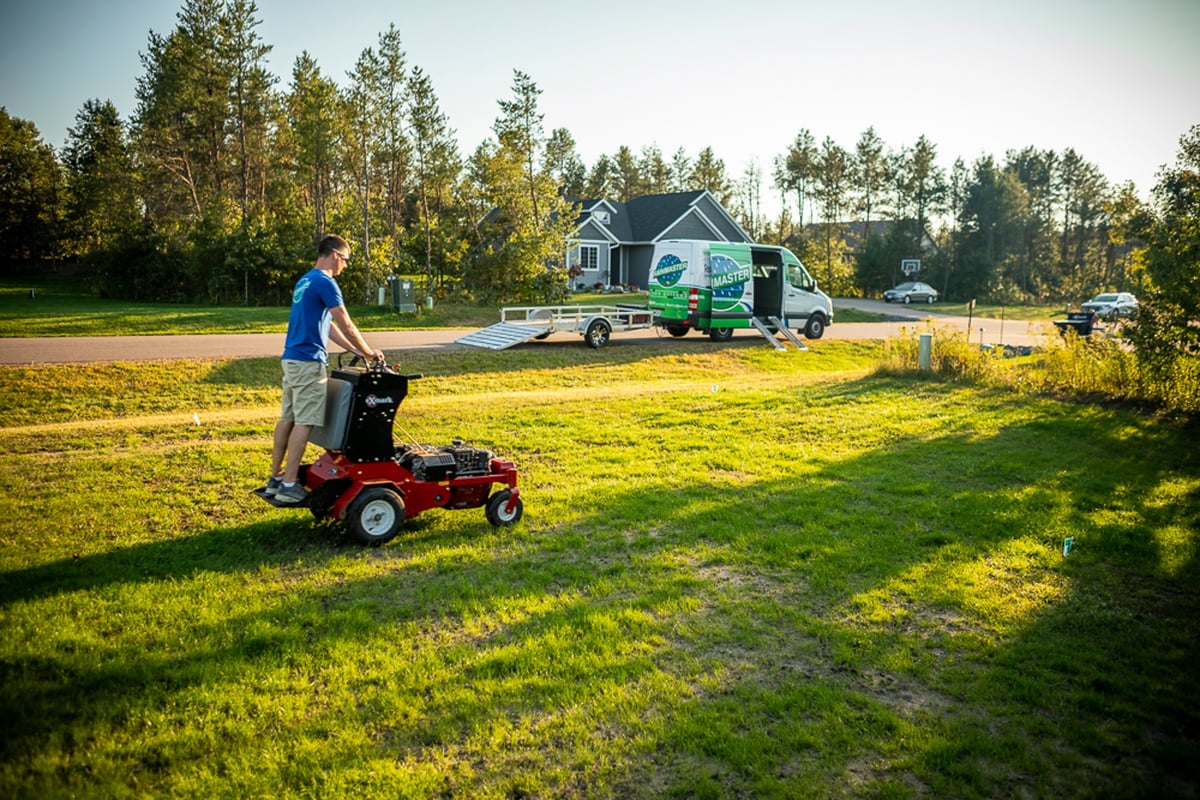 RainMaster specialists physically call you on the phone after we're done on your property, to tell you what we just did and make recommendations. It's rare in our industry. And you'll love it.

When RainMaster specialists show up to aerate and overseed your lawn, don't stress about your sprinkler heads or adjusting your controller for new seed. If we have access to the controller, we'll take care of that for you and flag your sprinkler heads so we don't hit them.

No charge. It's about being easy, nice, and getting results from your investment.
Looking for the Best Minneapolis Lawn Care? Trust RainMaster
Don't settle for a Minneapolis lawn care company that just pops over once in a while to make your grass look green.

Whatever lawn care company you choose, expect more than that.

At RainMaster, we believe the best lawn care services in Minneapolis focus on your lawn's total health, with programs that start deep below the soil's surface.

Healthy soil. Healthy roots. Beautiful, healthy green grass. Fewer weeds.

Choose from three different levels of lawn care programs, based on the results you'd like, and your budget.
Luscious Lawn is a high-end, proactive program that will promote amazing lawn care results.
Terrific Turf, a mid-level option, is our most popular program to grow
a thick, green lawn and deal with most challenges.
Healthy Habitat is a basic plan that includes the elements you need for a better lawn.
And here's a sigh-of-relief kind of bonus: expect an easy and hassle-free experience that actually makes life easier, not adds stress. You have enough of that already, right?

As you ponder alternatives to TruGreen, we'd love to hear your high expectations. It's our goal to become a lawn care resource you can trust to show up, deliver great results, and remove stress and worry from your life.

Are you ready for a healthier lawn without all the hassle? Request a quote today. We'll review your program options together and help you make a great choice. Then, you can finally enjoy your lawn and stop worrying about it.